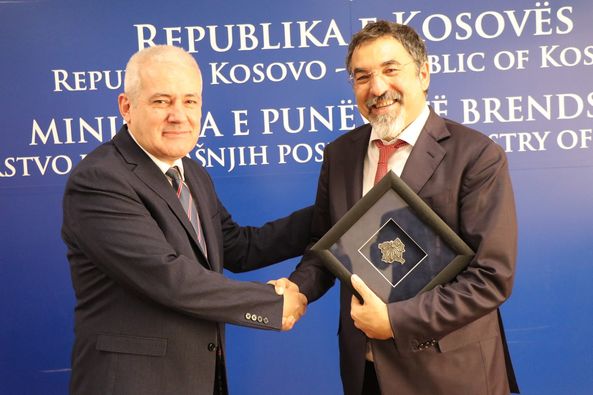 The governments of Albania and Kosovo will meet for the seventh time on November 26 to discuss avenues for collaboration.
The office of Kosovo Prime Minister Albin Kurti confirmed the date following a visit by Albanian Minister of Interior Bledi Çuçi.
Çuçi was in Prishtina on Friday where he met with Kurti and his counterpart Xhelal Sveçla to discuss borders and security.
In a Facebook post, Çuçi confirmed that the two governments will sign agreements to facilitate the passage of people and goods at the Kosovo-Albania border.
This will include creating an online system for residence permits, and removing border checks for those who hold them, and opening a new border crossing point in Shishtavec.