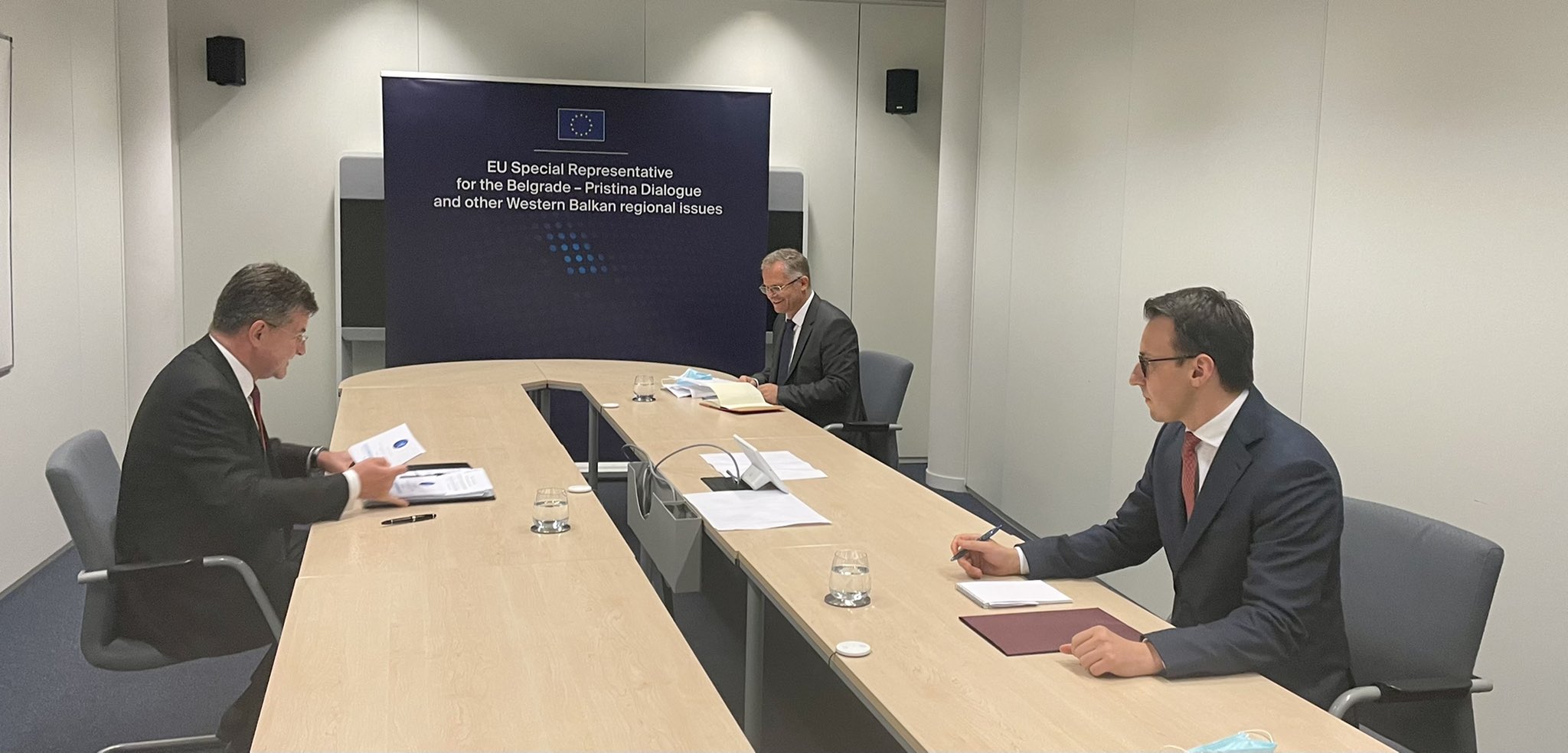 Representatives of Serbia and Kosovo will meet in Brussels on Wednesday, under the auspices of the European Union, to discuss a solution to the tense situation between Serbia and Kosovo after this later imposed the same tax as Serbia on cars entering the country.
The heads of the dialogue teams, Besnik Bislimi from Kosovo and Petar Petkovic from Serbia, will meet to discuss concrete proposals for a solution, and not just to present each country's position. European Commission spokesperson Peter Stano confirmed the news for journalists in Brussels on Monday, Koha reported.
President Aleksandar Vucic of Serbia has stated that he had refused repeated proposals for a solution by the ambassadors of the EU and US.
Instead, his government responded by sending armored vehicles, fighter jets, and an ultimatum to NATO. 
Prime minister Albin Kurti of Kosovo expressed willingness to lift the requirement for temporary number plates immediately if Serbia would reciprocate, and to sit in talks.
On Tuesday, Vucic urged Serbs to continue their blockade of roads leading to border checkpoints on the side of Kosovo.