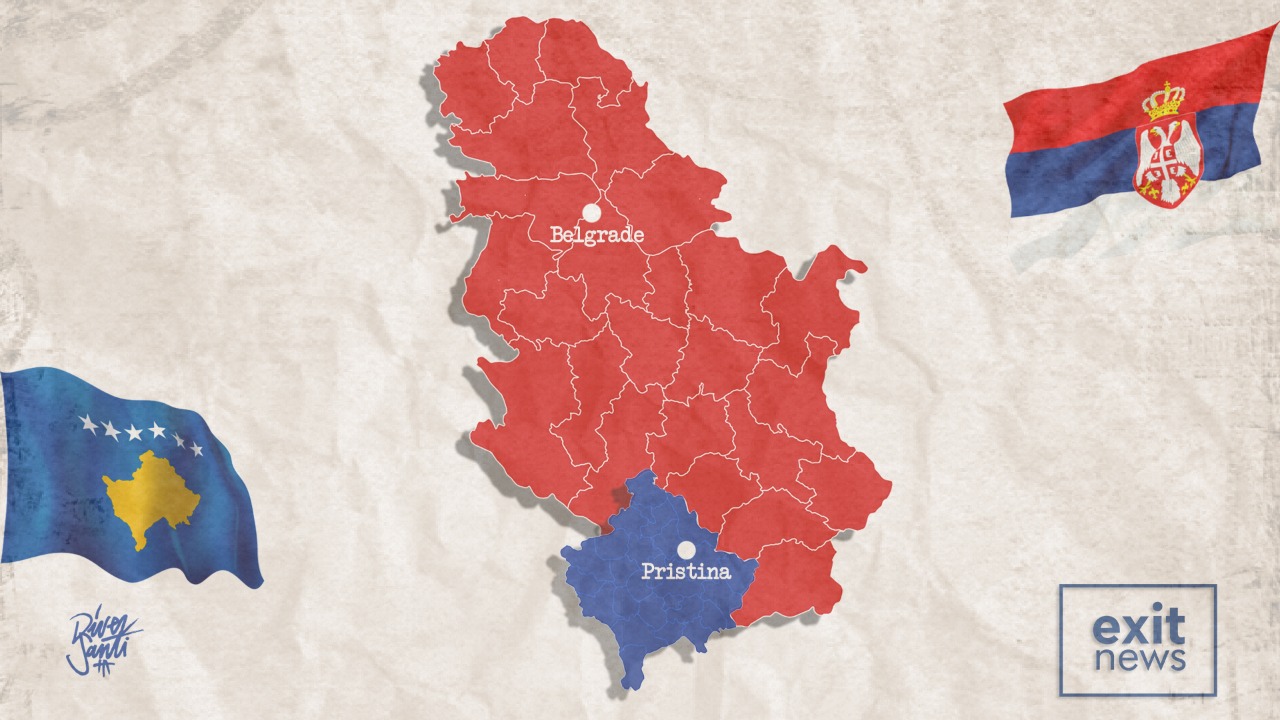 Kosovo police patrolling the Serbian border came under fire at the weekend, in an area of the country marred by ethnic disputes and smuggling activities, while the government has laid the blame on 'illegal Serbian groups'.
Tensions between western Balkan neighbours Kosovo and Serbia have flared recently and came to a head last week after Kosovo said that cars belonging to citizens of Kosovo would have to be registered with number plates issued by Republic of Kosovo institutions. This includes plates with prefixes such as "PR", "KM", "PZ", "GL", "UR", "PE", and "DA", left over from the Yugoslav system and would impact some 50,000 Serbs living in Kosovo's Serb-majority north.
While both measures mirror those already in place for Kosovo citizens entering Serbia, Belgrade reacted strongly, and due to EU and US intervention, the decision was postponed until 1 September amid ongoing dialogue.
"There were at least 10 shots… they hit close to a police boat, but no one was injured," police said in a statement.
Police said their patrol came under fire close to the town of Zubin Potok when they were trying to launch a boat on Gazivoda lake, part of the border.
After the attack, Interior Minister Xhelal Svecla blamed Serbia, saying that illegal groups were trying to "disrupt the work of the Kosovo authorities".
Russian journalist arrested at border
He also claimed that the arrest of a Russian journalist trying to cross the border from Serbia to Kosovo was evidence that Moscow was in support of Belgrade in its destabilisation efforts.
Svecla confirmed that Russian journalist Daria Aslamova was arrested at the border on suspicion that she could be a spy, and security authorities were searching "for her intentions."
"Many countries have proven that she was engaged in espionage for Russian military intelligence and that she pretended to be a journalist," Svecla said in a press statement, adding she had been declared persona non grata for five years,
Aslamova is a special correspondent for the Russian daily Komsomoskaya Pravda, known for its pro-Kremlin positions. She has also worked in Ukraine as a war correspondent for a propaganda change called Tsargrad.
Following the arrest and deportation, the Russian embassy in Belgrade reacted on Monday.
"The groundless ban of Daria Aslamova represents another provocation of the temporary institutions in Kosovo, an example of Pristina's complete disregard for basic democratic principles, including the freedom of the media. We invite the UN Secretariat, UNMIK, the OSCE Mission in Kosovo, the EU Law Enforcement Mission, and the experts of international organizations to come out immediately with a public assessment of the event," the announcement states.
Meetings in Brussels
To defuse tensions, the leaders of both countries, Serbian President Aleksandar Vucic and Kosovo's Prime Minister Albin Kurti, will meet in Brussels on 18 August for an EU-backed dialogue.
Some 11 years of dialogue facilitated by the EU has yet to yield any tangible results, and the issue of Kosovo's sovereignty has never been on the table.
Kosovo is recognised by more than 100 countries but not by Serbia, Russia, China and EU members such as Spain, Cyprus, Romania, Greece and Slovakia.
Kosovo's fragile peace is maintained by NATO's KFOR mission, which has 3,770 troops on the ground. At the moment, NATO is only monitoring the situation, but it has said it is prepared to intervene in line with its mandate if stability is jeopardised.