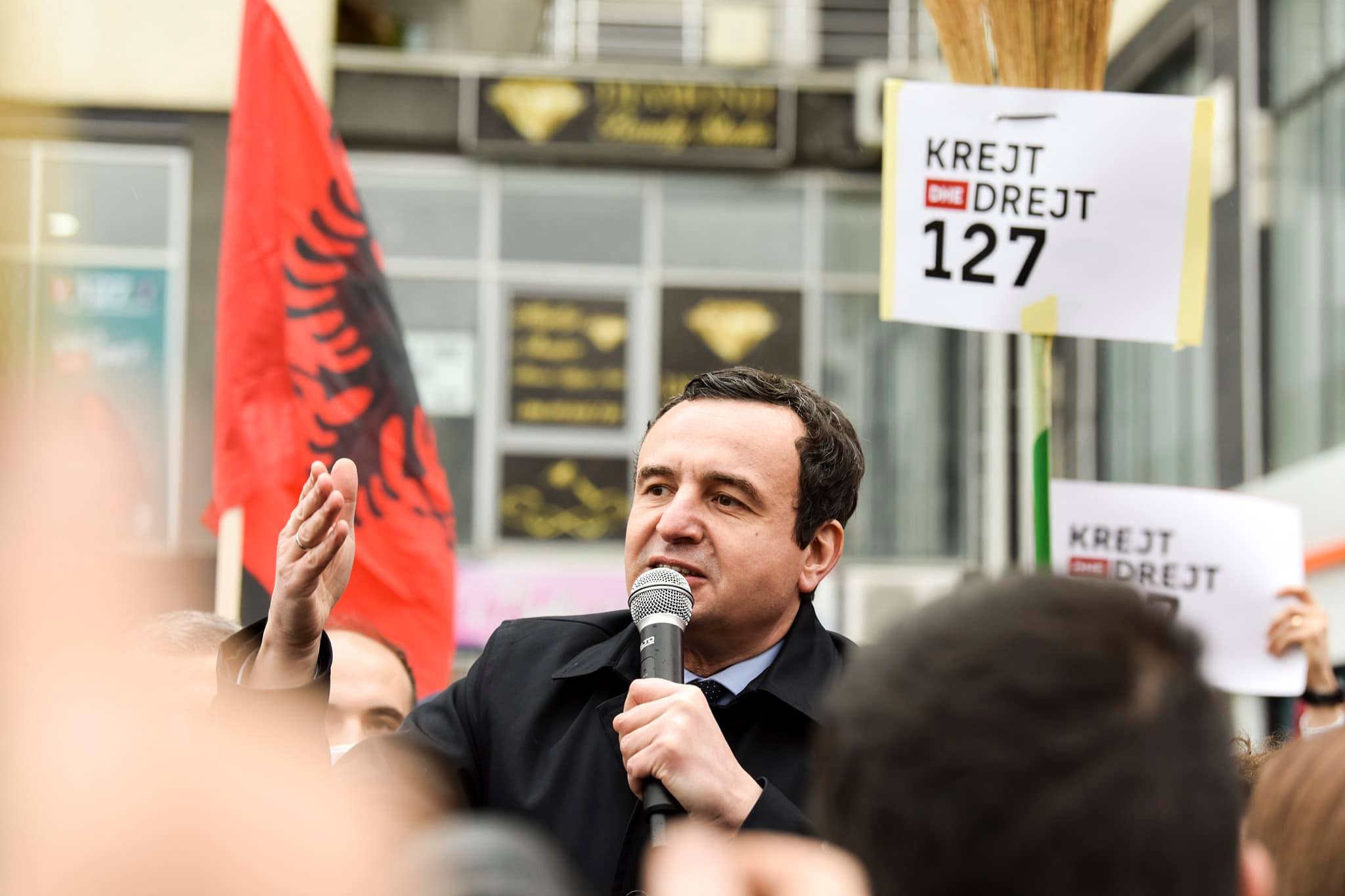 Central Election Commission of Kosovo (CEC) certified the result of parliamentary elections held in February 14.
Vetevendosje Movement led by Albin Kurti is the winner of these elections with 50.28%, a staggering increase from the 26% in the October 2019 election.
It is followed by the Democratic Party of Kosovo (PDK) with 17%, Democratic League of Kosovo (LDK) with 12.73% and Alliance for the Future of Kosovo (AAK) with 7.12%.
Srpska Lista (the Serb List) won 10 reserved seats for the Serbian community, while 10 other seats are reserved for other minorities represented in the Assembly of Kosovo.
According to CEC, 48.87% of the population with the right to vote participated in elections, or over 800 thousand voters.
Vetevendosje will be represented with 58 MPs, PDK with 19, LDK with 15 and AAK with 8 MPs.
After the certification of the election results, the Assembly of Kosovo must be constituted within 30 days.
First point of the new parliamentary session is the election of the Speaker of Parliament, which according to the Constitution automatically belongs to the winning party, in this case the Vetevendosje Movement.
The new leader of the Assembly can automatically take on the role of Acting President, a seat currently held by Vjosa Osmani, who was Speaker of Parliament Assembly in the previous legislature.
Vjosa Osmani is Vetevendosje's a candidate for country's president for a 5-year term.
Osmani, former prime ministerial candidate of LDK joined Vetevendosje's election list and made history by being the most ever voted person in Kosovo's post-war history, with 300,788 votes.
The leader of Vetevendosje and its candidate for Prime Minister, Albin Kurti was banned from running in elections, following a ruling of the Constitutional Court that stipulated no person convicted with a final decision by a Kosovo court in the last three years may be sworn in and serve as an MP.
Kurti's new government cabinet needs to be approved by 61 votes out of 120 in Parliament.
While the president shall be elected by two thirds majority of all MPs, or 80 votes.
According the Constitution of Kosovo, if a two thirds majority is not reached by any candidate in the first two ballots, a third ballot takes place between the two candidates who received the highest number of votes in the second ballot, and the candidate who receives the majority of all deputies of the Assembly shall be elected as President of the Republic of Kosovo.
If none of the candidates is elected in the third ballot, the Assembly shall dissolve and new elections shall take place within 45 days.