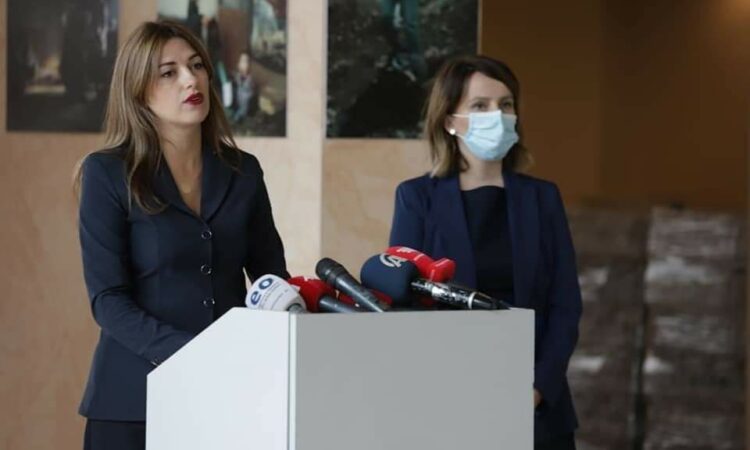 Kosovo's Ministry of Justice has presented the government with experts' proposals on the vetting of judges and prosecutors, a reform promised by prime minister Albin Kurti.
Minister of Justice Albulena Haxhiu and her deputy Nita Shala briefed journalists on Tuesday on the results of their 6-month-long efforts.
Haxhiu stressed the government's political will to enable a fair vetting process that would strengthen the judiciary in the country. The vetting itself will aim at fighting corruption and criminal and political influence in the justice system.
Shala explained that the experts' main proposals entails constitutional changes and approval of new laws. New institutions will be created to vet people in the judiciary, with expert members whose term will last until vetting is completed.
Professionals who will sit in vetting panels will be preliminarily vetted by a team of international experts, then they will pass a vote in parliament, and finally the president will approve them. The three filters are thought to assure the impartiality and professionalism of vetting panels.
The Ministry proposes to establish five vetting panels – three for judges and two for prosecutors. Their decisions for each subject vetted will be public.
Shala, who has led the work of experts so far, stressed that the reform will provide for the necessary mechanisms and vetting pace that will avoid the stalling of work in justice institutions.
Her remark possibly hints at Albania's experience with justice reform, the poor conception and controversial implementation of which led to a complete paralysis for two years of the highest courts – namely, the Constitutional Court and High Court – deeply affecting justice and political life in the country.
The government is expected to discuss the proposal by Shala's team in its first meeting.