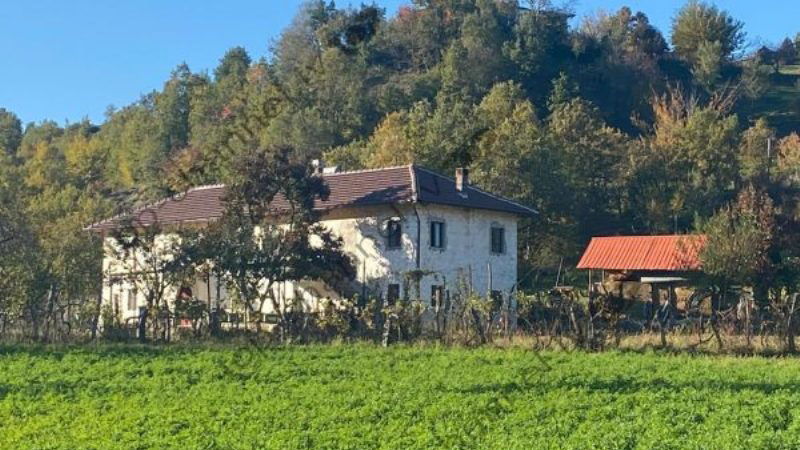 Kosovo lawyer Tome Gashi has announced he will be filing a lawsuit against Dick Marty, Carla del Ponte, and Jose Pablo Baraybar over the "Yellow House" allegations.
Gashi is representing the Katuci family who are the owners of the so-called "yellow house".
In 2010 Carla del Ponte, a former Prosecutor at the International Criminal Tribunal for the Former Yugoslavia alleged that serious crimes had taken place during the Kosovo war. She detailed these in a book and following its publication, the Council of Europe opened an investigation into the allegations, appointing Swiss prosecutor Dick Mary.
The allegations included trafficking in human organs. She claimed that they were committed by members of the Kosovo Liberation Army (KLA) against Serbian nationals who remained in Kosovo at the end of the war.
A 2008 letter from Human Rights Watch sent to then Prime Minister Sali Berisha said:
"According to Del Ponte, the Tribunal received information from credible sources that Kosovo Albanians transported by truck between 100 and 300 persons from Kosovo into northern Albania after June 12, 1999. The individuals were then reportedly held in warehouses and other buildings, including facilities in Kukës and Tropoje. Some of the younger, healthier captives were allegedly fed, examined by doctors, and never beaten. According to the information provided to Del Ponte, these abducted individuals were later transferred to a facility in or around Burrel, where doctors extracted the captives' internal organs. These organs were then transported out of Albania via Rinas airport near Tirana, now Mother Theresa airport."
It's alleged that bodies are buried near what was, at that time, a "yellow house". Tribunal investigators claimed they found the house and medical equipment with traces of blood. This was evidence that some medical procedures took place, but it could not be established whether the allegations of organ harvesting were legitimate.
Gashi claims that Dick Marty entered the family's home without permission while wearing a disguise. He also said that he deliberately misled the Council of Europe with his report, and deceived Kosovo institutions that voted for the establishment of the Special Court. He also alleged that Del Ponte used false information in her book and that a UNMIK official stayed in the house without permission.
Criminal charges will also be filed against the head of the UNMIK Office on Missing Persons and Forensics, Jose Pablo Baraybar. According to Gashi, Baraybar visited the house of the Katuci family without authorization, searching for evidence of human organ trafficking, which he "never found."
He called for the dissolution of The Hague's Special Court.