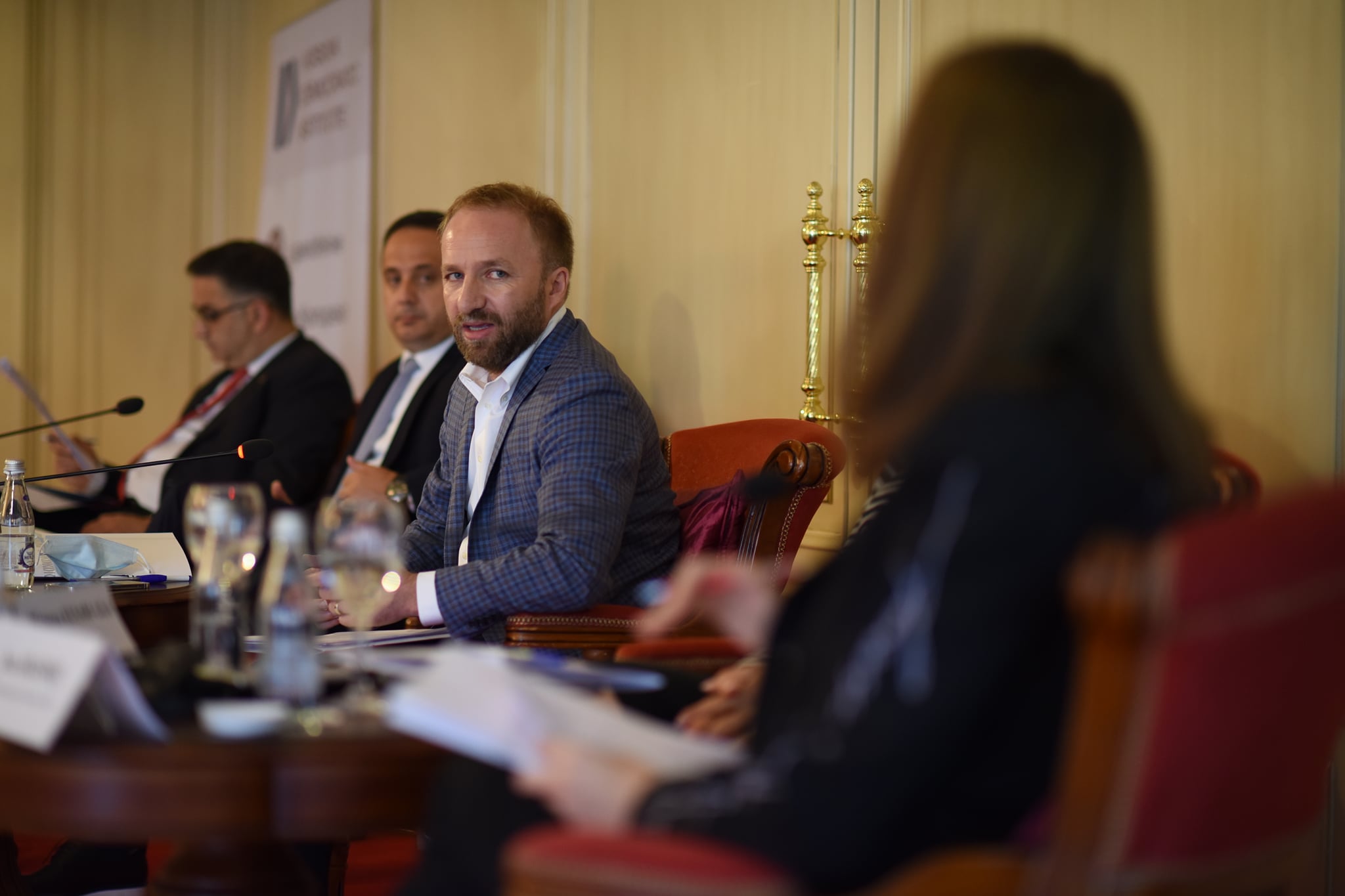 Opposition parties in Kosovo criticized Albin Kurti's government for lacking transparency over how the dialogue with Serbia was conducted.
The head of the Democratic Party of Kosovo (PDK), Abelard Tahiri, said that the government's approach to the issue is "wrong." Tahiri made his statements during a conference on "The new chapter of the Kosovo-Serbia dialogue," organized by the Kosovo Democratic Institute (KDI) on Wednesday.
"Before heading into the dialogue, Kurti read a report without saying anything about what viewpoints and goals he was going to represent at the negotiating table. There has been no transparency at all from this government, and we are experiencing a kind of stagnation in other areas, too," Tahiri said.
He stated that if the government is not prepared to handle the economy and the health of the country, it must at least be prepared for the dialogue. Tahiri also mentioned that the opposition cannot offer their help on the process, since the government has not requested their assistance.
Driton Selmanaj, an MP for the Democratic League of Kosovo (LDK), expressed similar concerns over the government's lack of transparency.
"We, as LDK, do not see that there has been any preparation for this topic, nor a clear position taken for this process… There is a lack of transparency and I do not know what principles this government is following during the dialogue," he added.
Besnik Tahiri, head of the parliamentary group the Alliance for the Future of Kosovo (AAK), said that as an opposition party, they demand accountability.
"The issue of the dialogue is a national issue and is not exclusive to anyone. And we, as a party, will exercise our role as contributors," Tahiri said.
"We know who the parties are, but it also matters who the mediator is. Without the US on the table, the dialogue with Serbia has no solution," Tahiri emphasized.
Violeta Haxholli, a researcher for KDI, said that the dialogue with Serbia was and remains a challenge for Kosovo, leading to domestic crises as well.
"It has been one decade and 35 agreements since the beginning of the process. […] This remains one of the main topics [between the two countries]. Kosovo and Serbia have different assessments of the dialogue, so an agreement seems a long way away," she observed.
Prime Minister Albin Kurti held his first meeting with the President of Serbia Alkesandar Vucic on June 15 in Brussels, although the parties failed to reach an agreement.
After the meeting, Kurti said that the two parties did not agree on the agenda for future dialogues, adding that he had made four proposals.
Another meeting is planned for July.