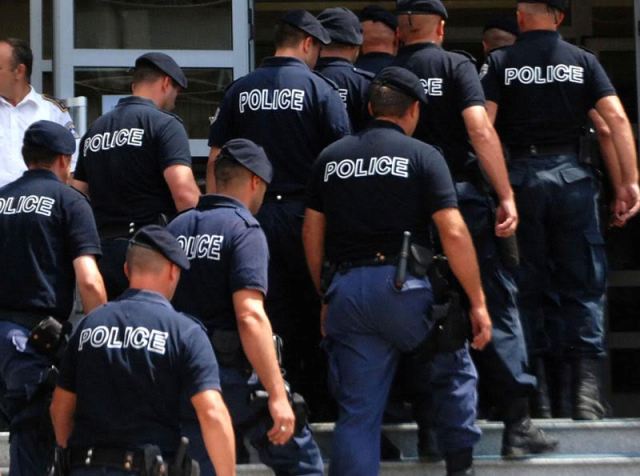 Two Kosovo police cars were attacked with a hand grenade and AK-47 assault rifle on Friday morning near a border checkpoint with Serbia, in what the Kosovo government called a "terrorist act".
Minister of Interior Xhelal Svecla held an extraordinary press conference on Friday to denounce the attack on police officers on their way to start their shift at the border checkpoint.
"The attack with a hand grenade and AK-47 had been confirmed as a "terrorist act" aimed at frightening police officials and Kosovo citizens," Svecla stated.
The police have suffered four attacks in the last three days, according to the minister, who alleged Serbia was behind the attacks, accusing the neighboring country of attempting to destabilize Kosovo.
"Serbia's aim at this point is not to attack Kosovo but to destabilize it. The general situation in Kosovo is stable," he stated.
The previous attacks against the Kosovo police included 26 devices to damage car tires, firearms shot and stones thrown at police cars near the border.
Minister Svecla said they were aware of Serbia's intensive armament in the recent years and have been prepared accordingly.
"It's clear that Serbia is continuing its old habit of getting armament from Belarus, China and Russia. Serbia is the only country in Europe not to impose sanctions on Russia in relation to its invasion of Ukraine," Svecla said.
One day earlier, Serbian President Aleksandar Vucic warned of Bosnia and Herzegovina's destabilization, after its UN High Representative blocked a law that arguably advanced Bosnian-Serbs' attempts to dissolve the country.
Update: Prime Minister Albin Kurti has published photographs from the site of attack on his Twitter:
For three days in a row (April 13–15), Kosova Police officers have been attacked at the border crossing point with Serbia. Yesterday & early today, a hail of bullets & a hand grenade were thrown at our police. Our sources have identified yesterday's attack as coming from Serbia. pic.twitter.com/2msSq7e2yJ

— Albin Kurti (@albinkurti) April 15, 2022