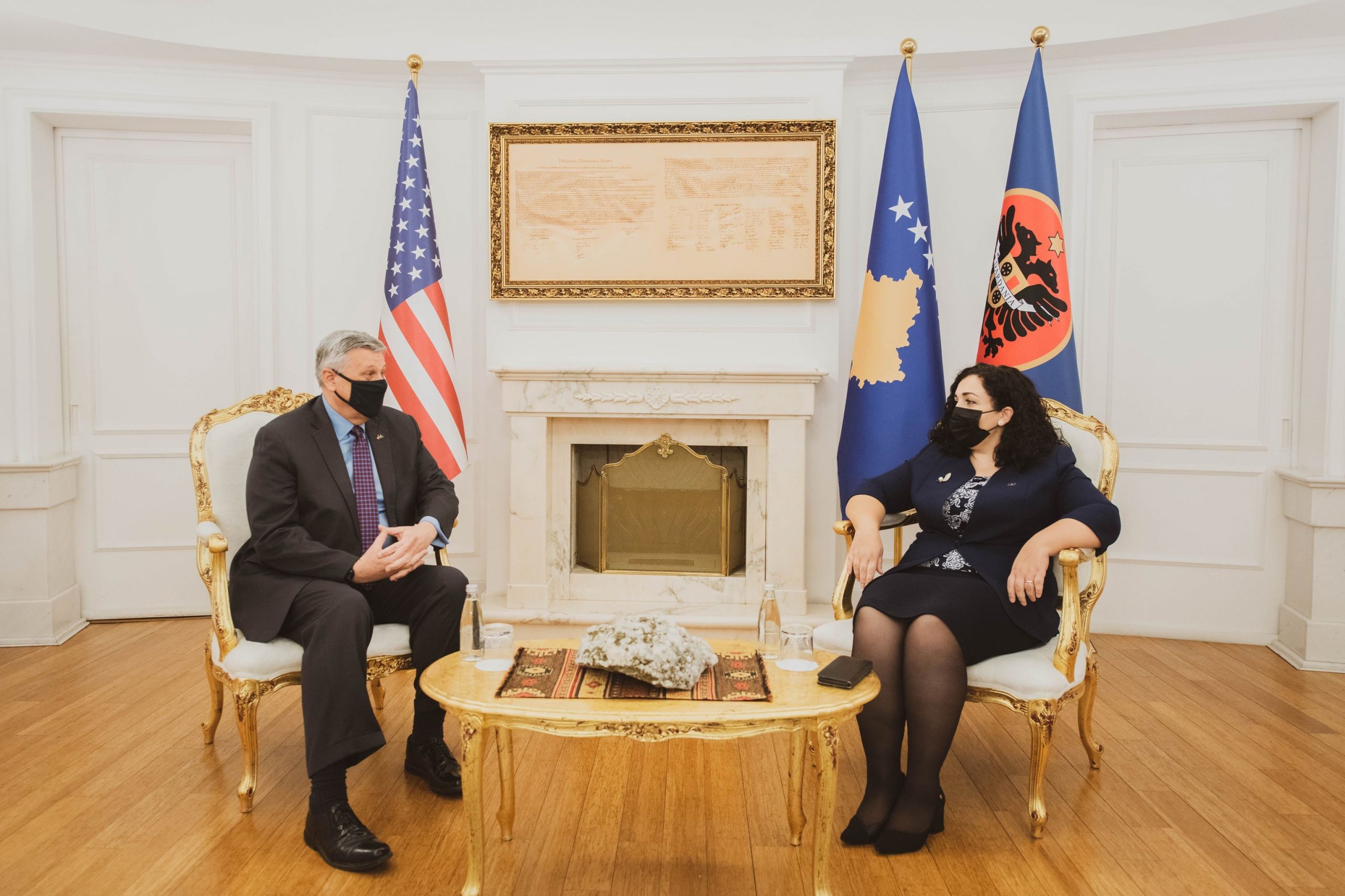 On Monday, Kosovo President Vjosa Osmani, decorated Philip Kosnett, the outgoing US Ambassador, with the "Dr. Ibrahim Rugova" order for his contribution to peace and the development of democracy.
The Presidency announced that the parties "also discussed the deep and strategic relations between the two countries."
Kosnett also welcomed Kosovo's decision to host Afghan citizens, its collaboration with the US military in peacekeeping missions, as well as Kosovo's "active engagement of Kosovo in the fight against terrorism."
Kosnett's three-year term ends in December this year. Jeffrey M. Hovenier has been nominated as the new US Ambassador to Kosovo, but he must be confirmed by the US Senate.