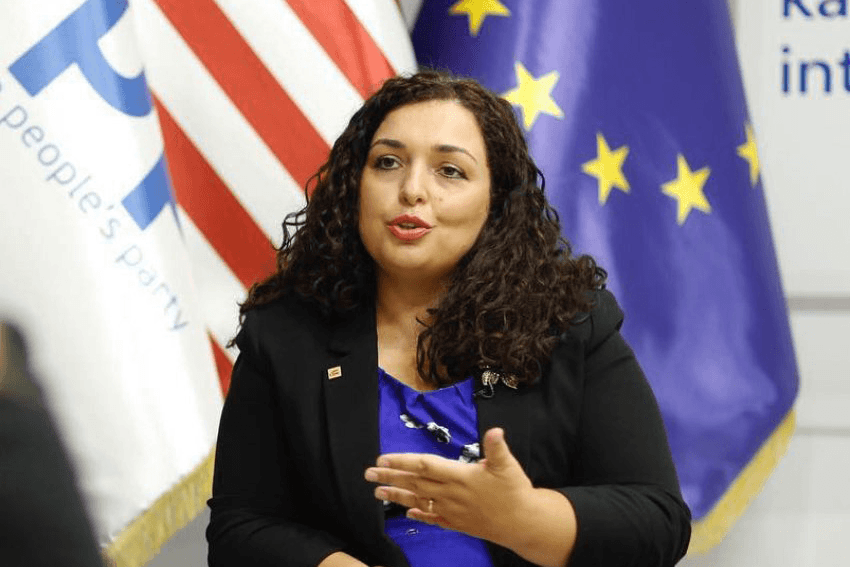 "I urge Serbia to open these mass graves. We want our loved ones back. We want them home," said Kosovo President Vjosa Osmani during a speech before the United Nations Security Council on Friday.
Representatives from Kosovo, Serbia, and the UN Mission in Kosovo were invited to the UN Security Council to review the recent escalation in tensions between the two countries.
During her speech, Osmani reminded the Security Council that 1,600 people are still missing from the 1998-1999 Kosovo War waged by the genocidal regime of Slobodan Milosevic.
During the war, 3,000 Kosovo Albanians were brutally murdered, 20,000 Albanian women were raped, and more than 1 million people were expelled from their homes.
"[We] were forced to flee the Milosevican genocidal regime which is now being glorified every single day and the war criminals are not [only] being glorified, they are being rehabilitated by the current Serb institutions," Osmani pointed out, also in response to inflammatory comments by Nikola Selaković, Minister for Foreign Affairs of Serbia.
Osmani recounted the murder of 53 members of the same family during the war, including 6-month-old Lirije Muçolli. In her speech, she asked Selaković to visit the grave and kneel, "because that's what a human being does when words can do no justice."
Talking about the recent escalation of tensions between Kosovo and Serbia, Osmani called on the United Nations members to be impartial and not show bias.
She emphasized that the recent nation-wide intervention against organize crime had been approved by several prosecutors and judges of Serbian ethnicity and had led to the arrest of eight citizens, six of which were Kosovo Albanians.
Osmani also noted that, per Brussels, Kosovo had implemented 90% of the agreements reached during the dialogue, as opposed to Serbia's one third.
She reiterated that the EU-mediated dialogue is a dialogue between two equal parties and can only end in mutual recognition.
Read More: