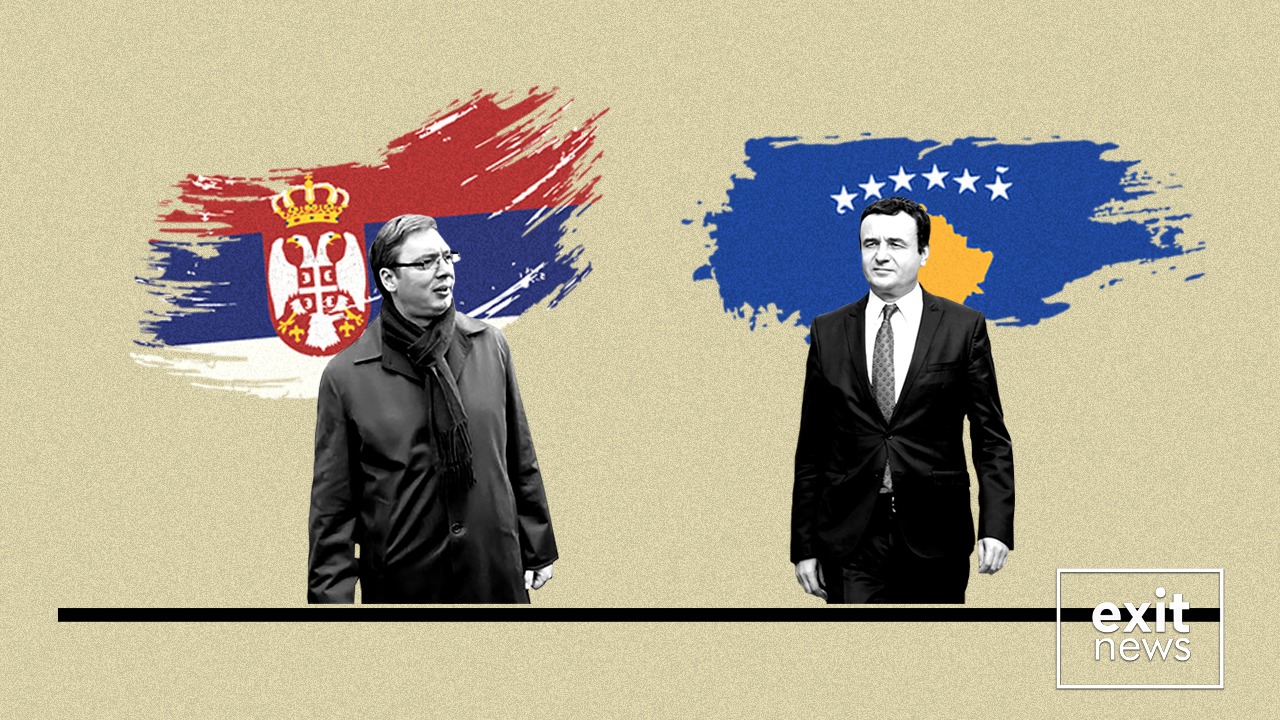 The government of Kosovo is willing to remove the temporary plate requirements for Serbian vehicles entering Kosovo, if Serbia does the same for Kosovo drivers.
"Regarding the reciprocity over temporary car plates, either Kosovo and Serbia are both right, or they are both wrong. That is to say that either both countries continue to keep in place that kind of requirement for plates, or both Kosovo and Serbia lift it," prime minister Albin Kurti told the media in a press statement on Tuesday, following a meeting with the ambassadors of the Quint countries.
It came after Serbian president Aleksandar Vucic refused a solution proposed by the Quint countries, which he did not make public. Instead, he demanded the unconditional retreat of Kosovo police from the two border crossings in the north of the country, where a number of Kosovo Serbs have blocked the roads since yesterday.
Kosovo Serbs came out in protest after the Kosovo government reciprocated Serbia's vehicle plate policy, requiring that Serbian-licensed cars purchase temporary Kosovo plates at the border upon entering the country.
Serbia has been implementing an identical measure on Kosovo cars since the country declared independence in 2008.
Kurti informed the ambassadors that no incident has occurred so far in any border crossing. He said that border police have been implementing the measure professionally, equally, and efficiently throughout the country. Special police forces were deployed because of protesters blocking the roads in the north, but they have only talked to protesters and not intervened forcefully.
The ambassadors and Kurti agreed on the need for calm and de-escalation of the tensions.