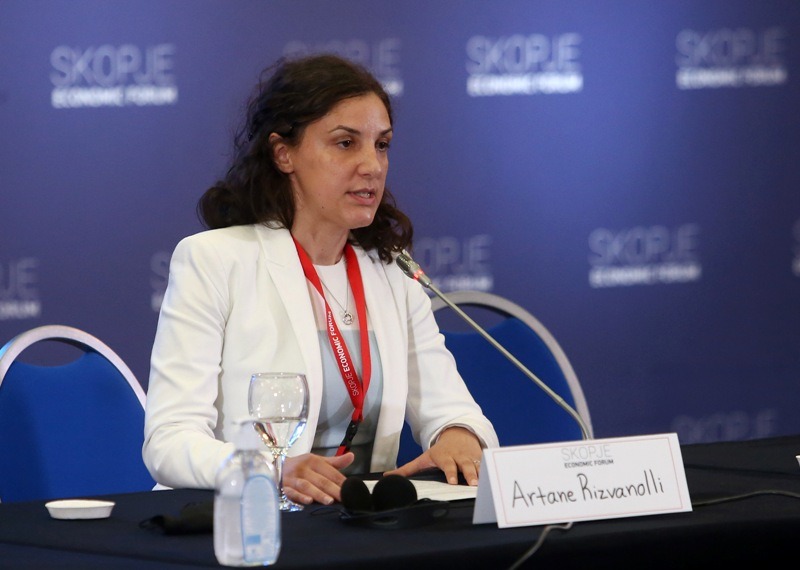 The government of Kosovo has decided against a project proposed and partially financed by the US Millennium Challenge Corporation (MCC) to construct a pipeline connecting the country to an existing pipeline in North Macedonia.
Minister of Economy Artane Rizvanolli announced the news on Thursday, explaining that the government lacked enough information to build confidence that such a project would be the best option for Kosovo's energy transition. She added that the deadline put by MCC did not allow for longer consideration of the project.
The US agency had pledged about $200 million for the pipeline project, while the rest of funds would be provided by the European Bank for Reconstruction and Development (EBRD) and the Western Balkans Investment Framework (WBIF), according to a spokesperson of the US embassy in Prishtina quoted by Voice of America. 
The project would give Kosovo the opportunity to use liquified gas until it has access to hydrogen, the spokesperson added. 
Opposition parties in Kosovo criticized the government decision. The Democratic League of Kosovo called it "a strategic mistake" that goes "against the interest of Albanians in the region." The Alliance for the Future of Kosovo, led by former prime minister Ramush Haradinaj, said "the rejection of the American gas pipeline project is a dangerous action against the interests of Kosovo and the United States of America."