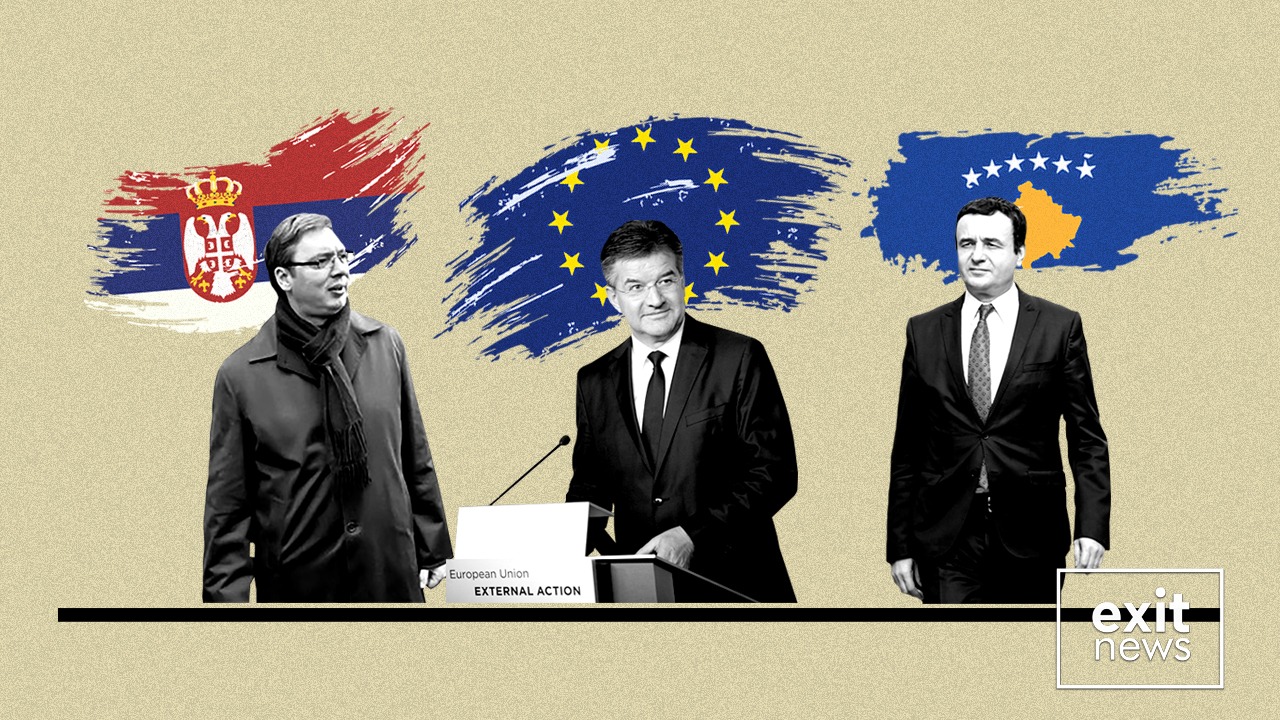 Kosovo Serbs in the northern cities of Mitrovica and Gracanica are gathered to protest the government's decision to not allow polling stations to open in Kosovo for Serbia's national elections of April 3.
Protests had been forewarned after representatives of the community met with Serbian President Aleksandar Vucic in Belgrade on Tuesday.
Protestors claim they have taken to the streets to stop the alleged institutional violence committed against Kosovo Serbs.
According to Radio Free Europe, some protestors who work for institutions financed by Serbia were obligated to participate in the protests.
Meanwhile, the staff of Srpska Lista, a Serb minority political party, have withdrawn from public institutions and refuse to work. Their decision comes after Ljiljana Stevanovic, a Kosovo Serb judge, was suspended from her post after participating in Tuesday's meeting with Vucic. Her participation raised questions about her independence as a judge.
Prime Minister Albin Kurti stressed that his government doesn't oppose the right of Kosovo Serbs to vote in Serbian elections, but the process should not violate Kosovo's constitution and sovereignty.
He also said that Serbia must present a formal request so that the two countries reach an official agreement. Serbia refuses to proceed with such a request, as it would be tantamount to recognizing Kosovo's independence.
Western embassies in #Kosovo urged Kosovo and #Serbia to act with restraint and refrain from any rhetoric or action that could increase tensions as Serbs took on streets in Mitrovica North and Gracanica after govt's refusal to allow local Serbs vote in Serbia's elections. pic.twitter.com/LCnbJMVxX5

— Balkan Insight (@BalkanInsight) March 25, 2022
In a statement released earlier today, the Heads of Mission of France, Germany, Italy, the United Kingdom, the United States and the European Union (the Quint) expressed their concerns about the protest. They called on "Kosovo and Serbia to act with restraint and refrain from any rhetoric or action that could increase tensions."
Previous governments had allowed polling stations to open in Kosovo's north where Serbs reside, while the OSCE took care of collecting ballot boxes after Kosovo citizens voted in Serbia's elections.
In January, the parliament of Kosovo approved a resolution calling on the government to prevent Serbia from ever holding elections in the country. It stated that Serbian elections held in Kosovo "violate the sovereignty and constitutional order of the Republic of Kosovo, are contrary to the Constitution, the laws of the Republic of Kosovo, as well as international norms and practices."