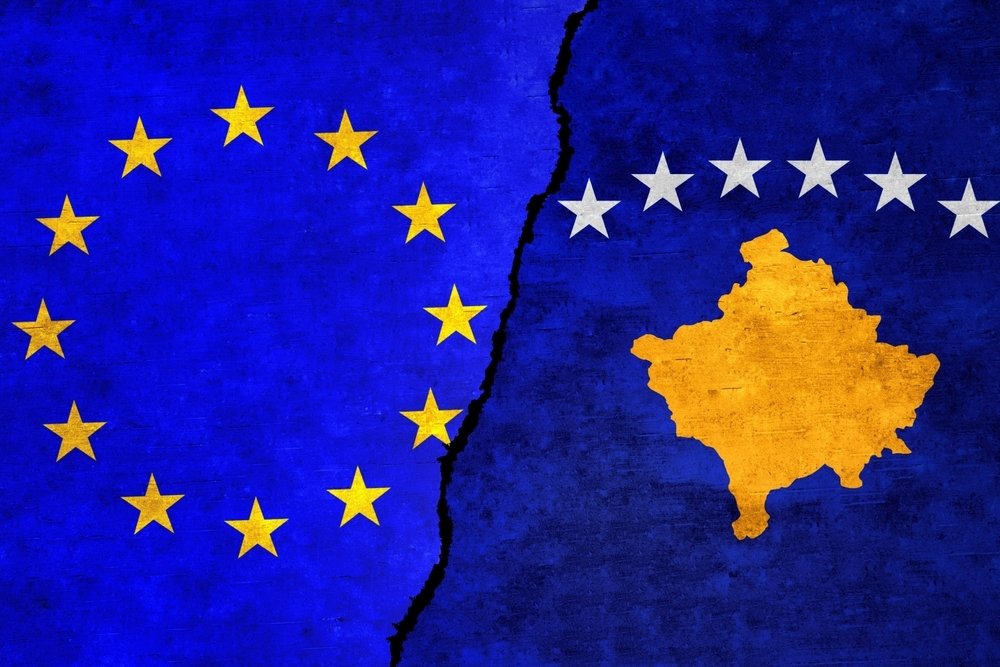 Kosovo held a signing ceremony between President Vjosa Osmani, Prime Minister Albin Kurti and Parliament Speaker Glauk Konjufca on Wednesday to put ink to paper on the country's EU membership application which was then filed to the European Council under the Czech Presidency.
After the ceremony, Osmani told the media that it is a historic day for Kosovo.
"Today is a historic day and a historic moment. December 14 has a modern history in the Republic of Kosovo where we mark the establishment of our army and the application to the European Union."
She added that it brings Kosovo closer to the EU and that there is no alternative for the country and its citizens.
"This act is dedicated to all the citizens of our country, but above all, this moment is dedicated to every child, woman and man of Kosovo, where we faced the injustice of genocide", she declared.
Osmani added, "The youngest state in the oldest continent, a country of political pluralism, Kosovo of a free market economy, deserves to be part of the EU family. Our way forward is clear, the process may be long-term, but we will do our job so that the EU will have an easier time doing its job."
To apply for EU membership, a country must meet the Copenhagen Criteria based on a stable democracy, the rule of law, a functioning market economy and acceptance of all EU legislation. The membership application is submitted to the Council, which then asks the Commission to assess whether the criteria have been met.
Based on the opinion, the Council then decides on a negotiation mandate and the chapters of the accession process, each covering a specific area such as the rule of law, economy, and environment, are opened.
Kurti said that the application's formalisation shows the country's Euro-Atlantic orientation.
"Today, we are taking the first step towards EU membership. We will submit the signed membership application today to the Czech Presidency of the European Union. It is a historical moment with which we aim to open a new chapter", said Kurti.
"Progress will depend on our commitment to deep reforms to advance democracy, the rule of law and economic development. The speed with which we will move depends on us", he further stated.