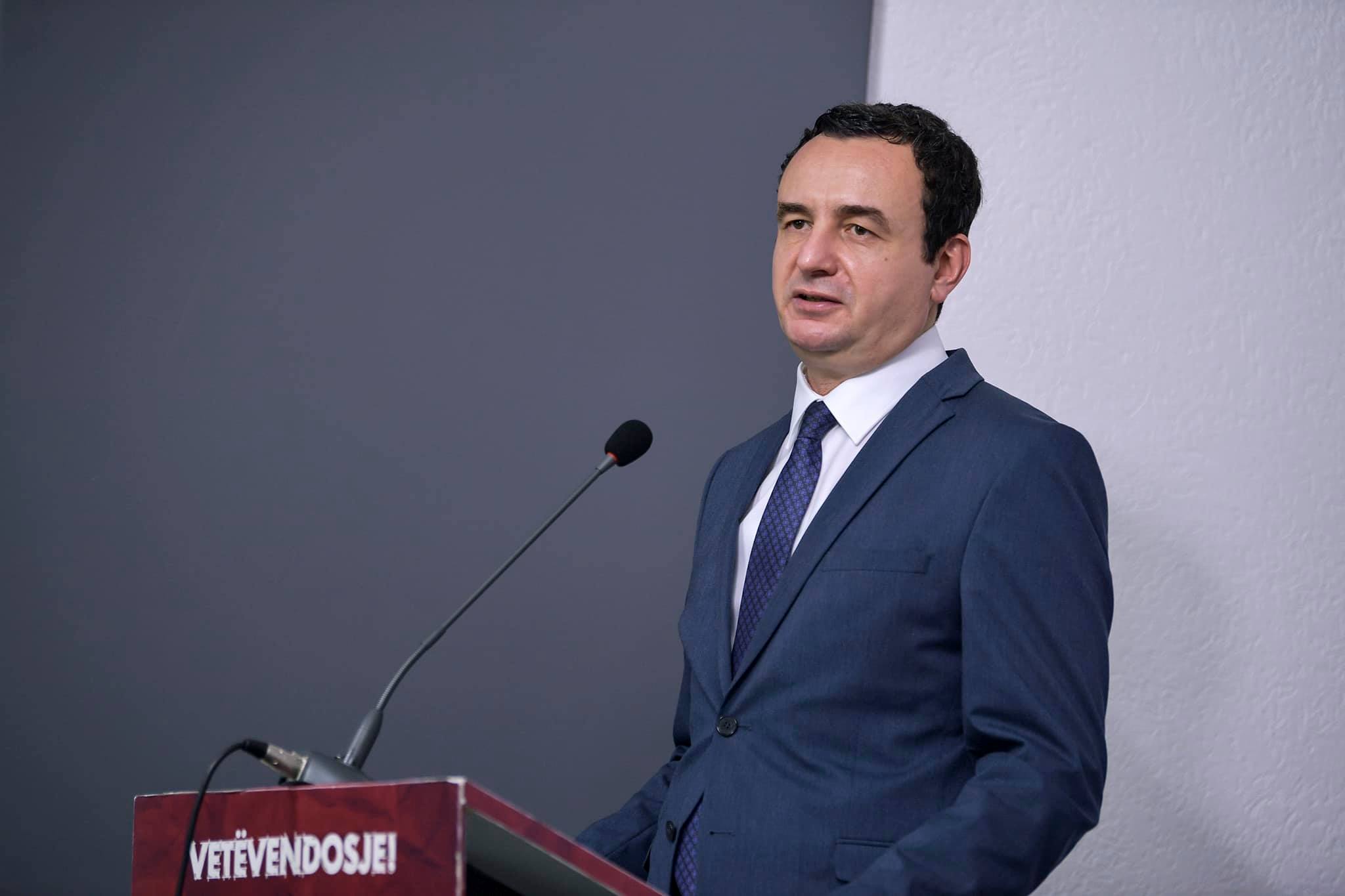 Kosovo will apply for EU membership at the end of this year, according to Prime Minister Albin Kurti who was speaking at a joint press conference with German Chancellor Olaf Scholz on Friday in Pristina.
The press conference comes amid Scholz's whistlestop tour of the region including visits to Kosovo, Serbia, North Macedonia, and Greece.
"We will continue our aspiration for EU candidate status, where we plan at the end of this year," Kurti said adding that Kosovo is working to fulfil the necessary requirements to integrate into the bloc.
If Kosovo files its application, only Bosnia and Herzegovina will remain as a potential candidate as Serbia and Montenegro are opening chapters while Albania and North Macedonia remain in the accession negotiation waiting room.
On the topic of defence, he said that "On June 22, the German Bundestag is expected to vote for German troops in Kosovo. Kosovo's interest in the Partnership for Peace and NATO program is an urgent need. We are increasing our defence capacity to 52%," said Kurti.
The prime minister also stated that Serbia is continuing to block solutions offered by Kosovo amid the ongoing, but stagnant, EU-facilitated bilateral dialogue. 
"Dialogue with Belgrade, we have been a creative, constructive and committed party, but unfortunately Serbia continues to block the solutions we offer within the Berlin process," said Kurti.
Talks have been ongoing for 11 years and while some agreements have been signed, the vast majority have not been implemented.
Kosovo is not a member of NATO or an EU candidate and it remains anticipating visa-liberalisation like all of its neighbouring countries. To join NATO, it requires a unanimous approval which will be hard to come by as Romania, Spain, and Greece do not recognise its independence.
The country declared its independence from Serbia in 2008 following the bloody 1998-1999 Kosovo war which ended after a 78-day NATO air campaign to drive the Serb military out and bring a peacekeeping force in.
During the press conference, Scholz said that any country wishing to join the EU should respect legislation, democracy, openness, and transparency. 
He also called for Kosovo and Serbia to commit to reaching a lasting political situation over the former independence because "it is not conceivable that two countries that don't recognise each other become members of the EU."
While the EU recognises Kosovo as a potential candidate for accession, no formal application has been made so far.
At the start of May, Pristina applied for membership to the Council of Europe and recently asked for accelerated NATO membership and admission to the Partnership for Peace Programme, widely seen as a precursor to full membership.