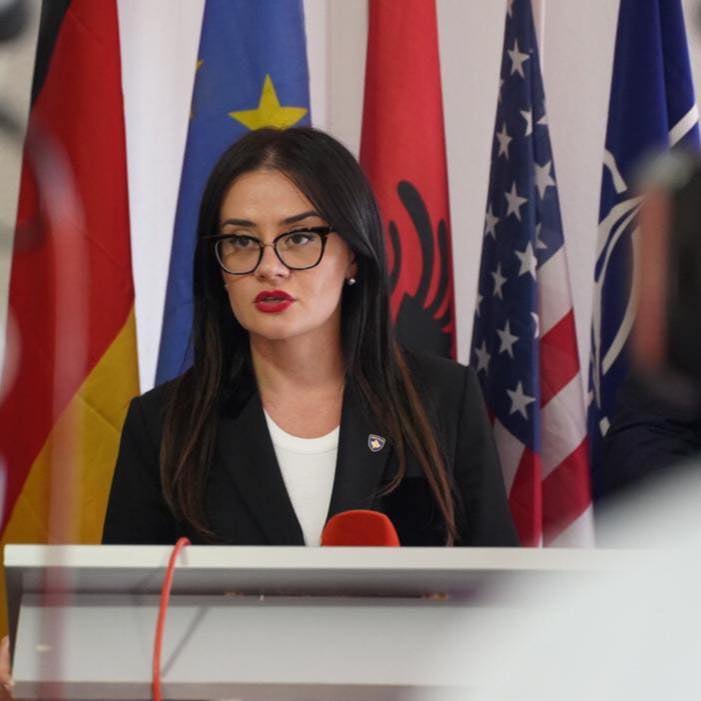 Meliza Haradinaj-Stublla resigned from the position of Kosovo's Minister of Foreign Affairs and Diaspora and from all functions in the Alliance for the Future of Kosovo (AAK), following accusations of vote-stealing by another candidate of her party.
In a Facebook post, Haradinaj-Stublla said she was resigning because she was "in a pyramid scheme of staining, lynching, pressure, manipulation, and blackmail".
"I made this decision only because of the moral impossibility that has been caused to me and my image that has been damaged by people with dirty intentions, and not because I feel responsible for the manipulation, and accusations that have been ruthlessly leveled at me and my family," Haradinaj-Stublla wrote on Facebook.
Haradinaj-Stublla's resignation comes a day after the Election Complaints and Appeals Panel (ECAP) ECAP has sent to recount all conditional votes and those by mail of the AAK. This based on a complaint of AAK's candidate Florentina Gjergjaj, who claims that during the counting of these votes there were irregularities, which cost her the loss of the seat in Parliament.
She said that until the counting of the conditional votes and those by mail, she herself and another AAK's candidate, Albana Bytyqi had more votes than Haradinaj-Stublla.
"The number of votes for the candidate Meliza Haradinaj-Stublla artificially increased from persons who entered the data in the system or from the competent persons, who did the counting and recounting of votes", Gjergjaj said on her complaint.
In total, AAK had around 3000 conditional votes and those via mail, out of which according to Gjergjaj, 709 went for Meliza Haradinaj-Stublla.
According to final results of parliamentary elections in Kosovo, AAK ensured 8 seats in Parliament.