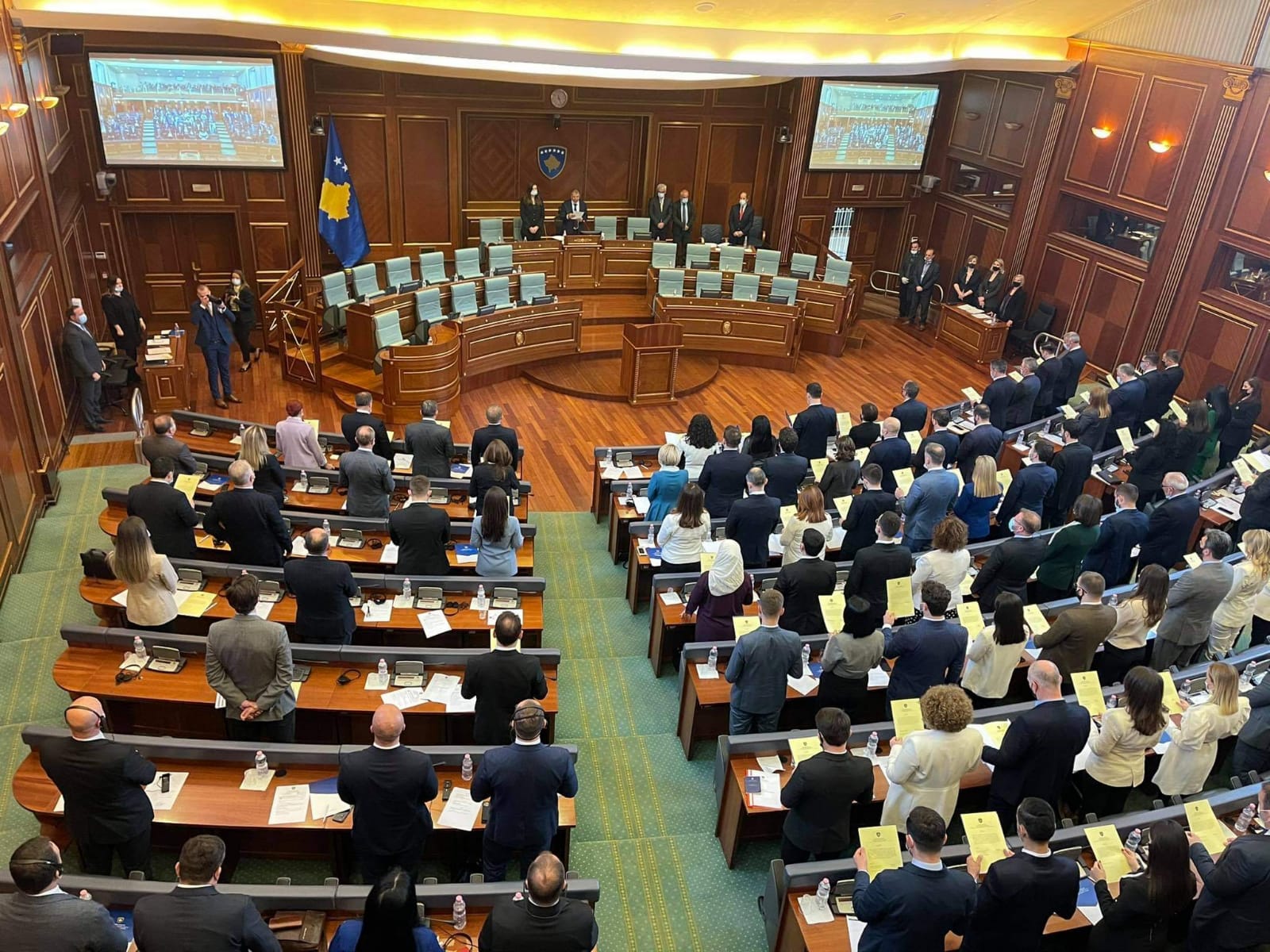 Kosovo's 120 elected MPs sworn in during the constitutive parliamentary session of the Assembly of Kosovo on Monday.
They elected Glauk Konjufca as Speaker of Parliament with 69 votes, a proposal of Vetevendosje Movement, the largest political party in the history of the country, currently holding 58 seats in the 120-seat parliament.
It is followed by the Democratic Party of Kosovo (PDK) with 19 seats, Democratic League of Kosovo (LDK) with 15 seats and Alliance for the Future of Kosovo (AAK) with 8 seats. Of the 20 seats guaranteed for ethnic minorities,  10 are for the Serb community, 4 for Romani, Ashkali and Egyptians, 3 for Bosniaks, 2 for Turks and 1 seat for Gorans.
Saranda Bogujevci from Vetevendosje, Bedri Hamza from PDK and Kujtim Shala from LDK were elected as Deputy Speakers of Parliament, proposed by the three largest parliamentary groups as regulated by law.
Two other Deputy Speakers represent minorities in Kosovo, one coming from Serbs and the other one from other communities represented in Parliament.
As foreseen by the Constitution, the parliamentary session was led by the oldest elected MP, Avni Dehari from Vetevendosje.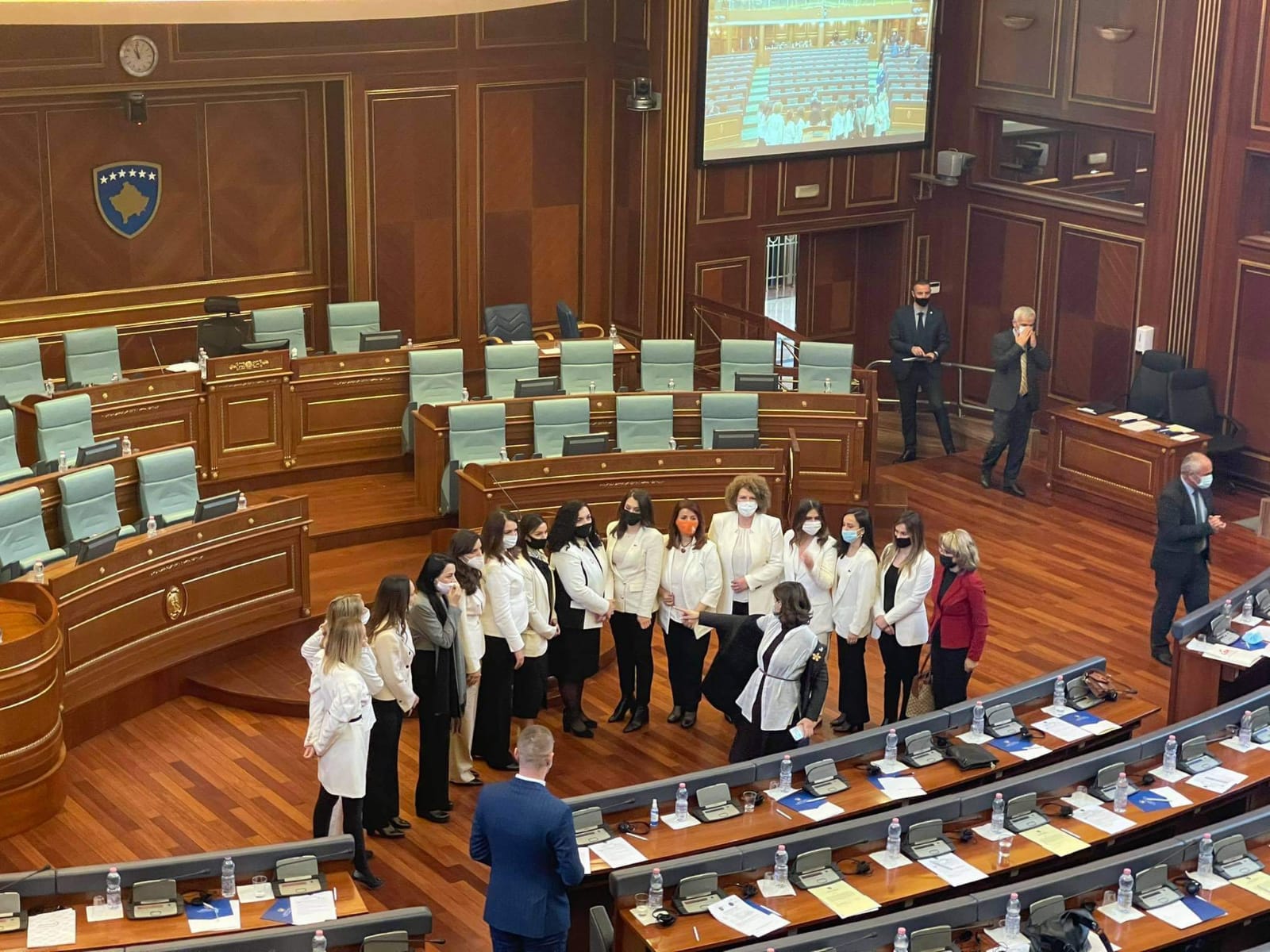 Vetevendosje's women MPs appeared wearing in white. The party has the largest number of women in Parliament, 24 out of 58 MPs, or 40 percent of its MPs.
They secured their Assembly seats without needing to make use of gender quotas, which require 30 percent of candidates in the electoral list to be women. When less than 30 percent of women in a party list gain enough votes to get a seat, the number is corrected by giving seats to women, even if they have less votes that men. Vetevendosje's women MPs all got their seats based on their number of votes.
"[We are wearing white] to express our will to advance equality policies for women and to mark the fact that for the first time we are more than 30% women [in Parliament]," an elected MP Tinka Kurti told Exit News.