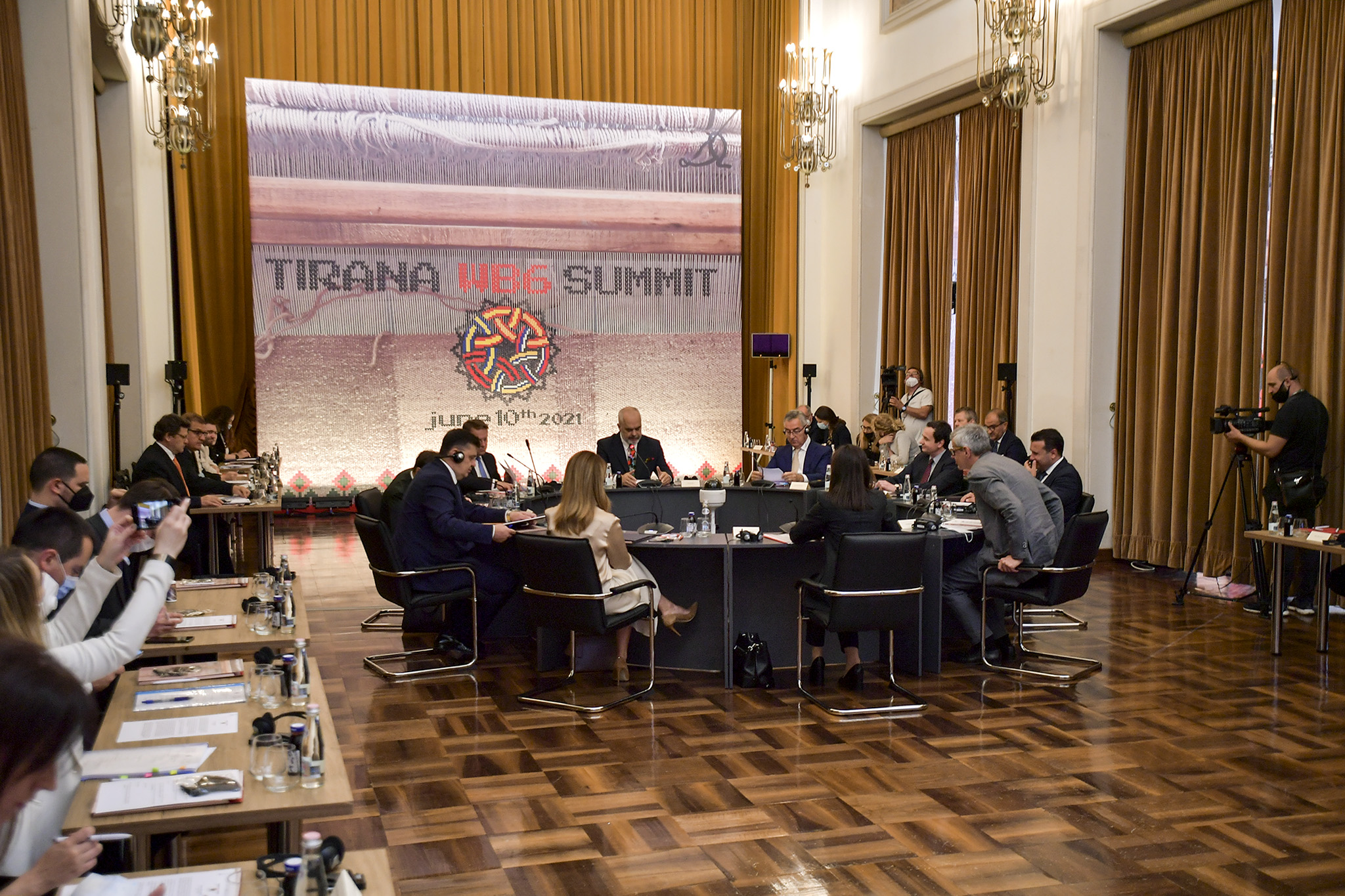 Kosovo Prime Minister Albin Kurti and his Serbian counterpart, Ana Brnabić, clashed over Kosovo's independence during the Western Balkans Summit that took place in Tirana this Thursday.
Kurti told media that the debate arose after Brnabić refused to accept the fact that Kosovo is an independent country.
"There was a sort of debate, because she [Brnabic] did not want to accept that Kosovo is an independent and sovereign state. I stressed that Serbia needs to distance itself from the regime of Slobodan Milosevic, as there is no other solution apart from recognizing the independence of the Republic of Kosovo," he said.
He added that recognizing the country's independence would be a good thing not only for Kosovo, but also valuable to Serbia which, according to him, is keeping itself "hostage".
"I've said this 13 years ago, Kosovo has declared independence from Serbia, it is now time that Serbia declares independence from Kosovo," Kurti commented.
Kurti stated that Serbia's denial to recognize Kosovo's independence is hampering regional initiatives.
"Kosovo is the most pro-European state in Europe, and we are committed to our reforms. Regional initiatives are stalling as Kosovo's recognition from Serbia is missing," Kurti said.
Kurti added that while Kosovo is a pro-European country, the "European Union is not Europe without becoming complete[d] [by] the six Western Balkan countries."