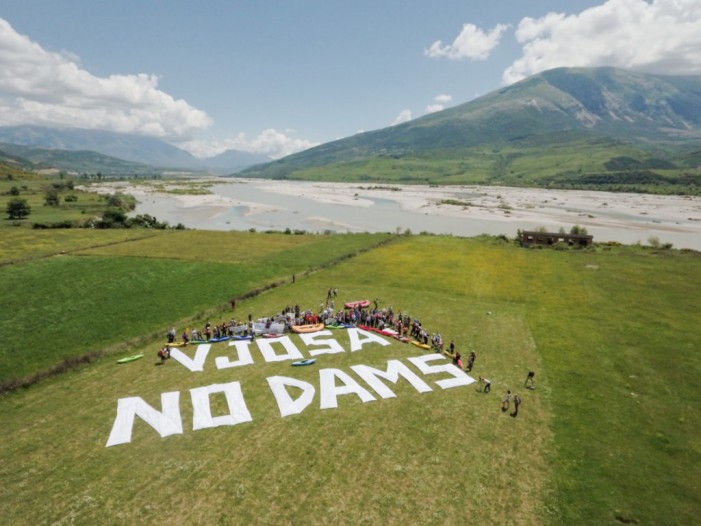 On Friday three environmental organizations, EcoAlbania, Riverwatch, and EuroNatur, together with 38 environmental activists, have filed a lawsuit at the Administrative Court against the government for the construction of a hydropower plant in Poçem, in the river Vjosa.
According to a statement on the website of EcoAlbania, they request the suspension of any decision or promise about the construction of the hydropower plant by two Turkish companies.
In its 2014 Progress Report, the European Commission had already expressed its opposition, and had requested the government to reconsider the construction plans for hydropower plants in the Vjosa. The Vjosa is one of the last untouched, free-flowing rivers in Europe.
Also the European Parliament has asked the Albanian government to stop the construction of hydropower plants in protected natural zones, especially in national parks.
Different national and international environmental organizations have protested against the construction plans, arguing that the blocking of the river with dams will negatively influence the natural habitat of the Vjosa.