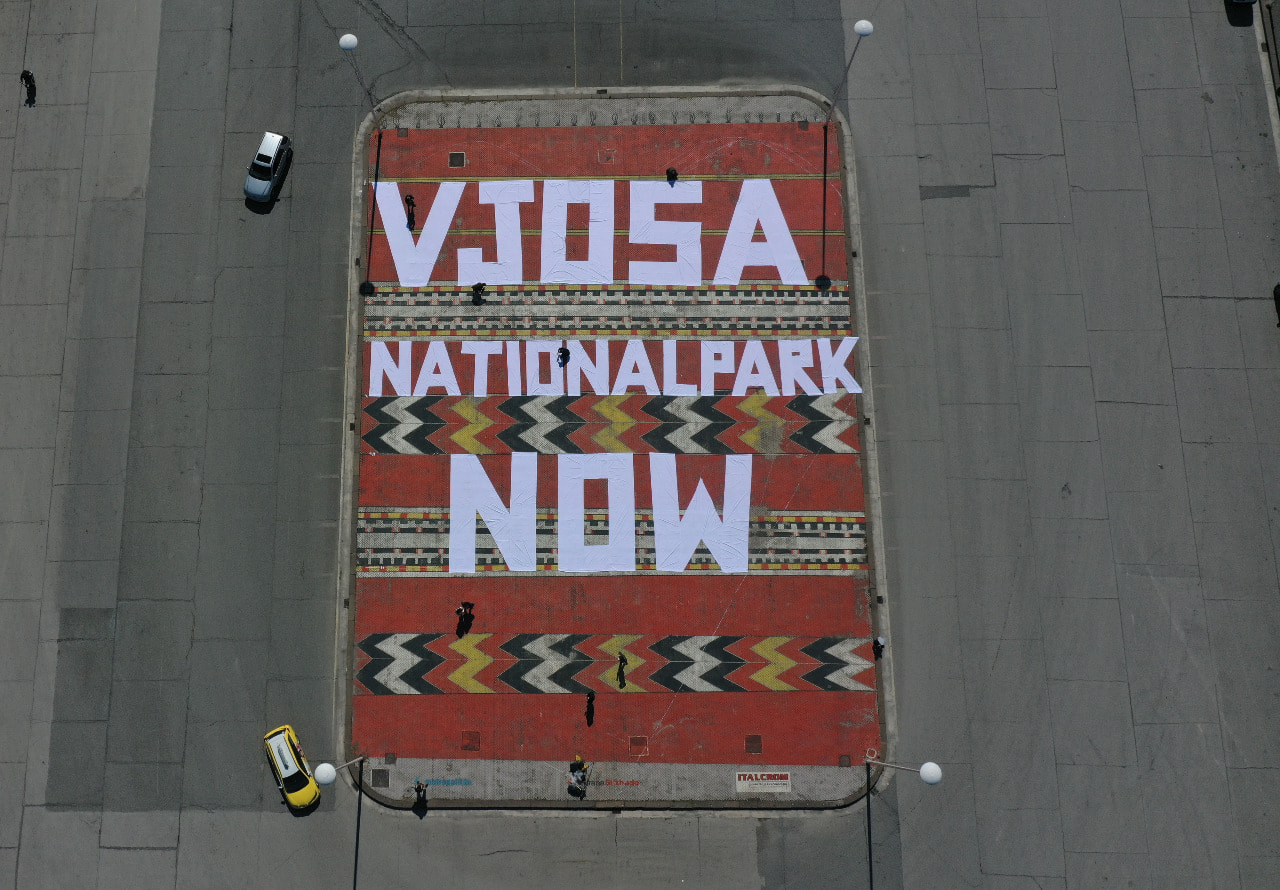 Hollywood actor Leonardo DiCaprio has once again called for the protection of Albania's Vjosa River from the hydropower plants (HPPs) planned to be constructed in the area.
"Granting the Vjosa River status as a national park would protect the area from dams and a new threat from oil and gas drilling," the actor tweeted on Thursday.
It follows protests in Albania against oil exploration near Vjosa River by Shell.
Shell have said they will not be drilling in the river itself but Block 4, the area that's being surveyed includes several parts of the river, as well as land and villages. Shell did not answer Exit's additional questions on what impact drilling for oil could have on the environment that surrounds Europe's last wild river.
This is not the first time DiCaprio urges for the protection of Vjosa River.
He has been supporting attempts of the civil society to protect the river from construction of HPPs. He called for measures to be taken in March, also November 2020, stressing the wildlife under threat along the river, with many species already classified as endangered.
Calling on Prime Minister Edi Rama in November to turn Vjosa River into a protected national park, DiCaprio said that "this would be a great achievement for Albania and the rest of Europe and the park could become a model for the Biodiversity Strategy within the framework of the Green Agreement."
He has also supported citizen protests against the HPP construction in 2019.
The Albanian government's procedures in awarding a contract in 2016 to build the Pocem HPP of the Vjosa river were questioned by the Secretariat of the Energy Community regarding its compliance with the EU directives, particularly in terms of the environmental report and public participation provisions.
Read more: