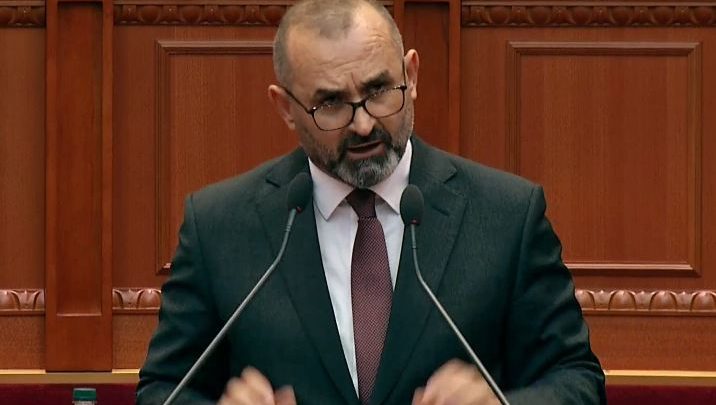 According to Albania's justice minister, a total of 41,541 criminal complaints for corruption were made to judicial bodies in 2021, while only 125 were passed for further action.
The statistics announced by Justice Minister Ulsi Manja are far from impressive and show that just 0.3% of corruption complaints have resulted in further action.
"Referring to proactive investigations or investigations initiated mainly for criminal offenses in the field of corruption in 2021, the total number of the criminal offense referred and reported is 41,541, of which only 125 are criminal offenses initiated by the Prosecutor," he said during a meeting of the Parliamentary Committee on Laws on Friday.
He added that the proactive role of prosecutors in countering corruption "remains low." He said that some recommendations given to prosecutors have been partially fulfilled regarding prosecuting corruption cases, but more needs to be done.
The Minister also spoke out on the work of the country's specialist court and prosecution for crime and corruption.
SPAK was set up with the backing of the EU and US Embassy as part of the controversial justice reform. The aim is to clamp down on organized crime and corruption linked to government officials and institutions.
Manja noted there was an increase in proceedings against corruption. He detailed 339 cases, 90 of which were related to the "violation of the equity of participants in public tenders or auctions" and 83 "passive corruption of persons exercising public functions."
Manja said that despite this, the role of the General Prosecutor in proactively investigating these matters remains low. Just 18 organized crime cases were passed for prosecution, and these were facilitated by the Special Prosecutor.
The minister's report comes mere weeks after Prime Minister Rama criticized SPAK for what he considers his failure to investigate the judges and prosecutors dismissed after failing their vetting assessment. In his speech, Rama also urged the institution to looking into outgoing president Ilir Meta and Sali Berisha.