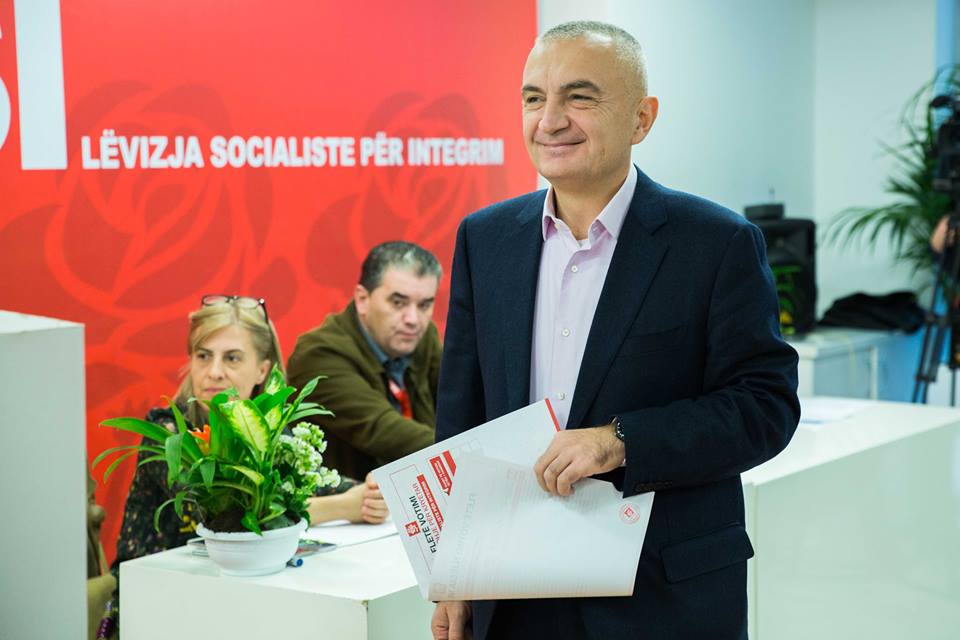 On Sunday, November 6, the Socialist Movement for Integration (LSI), one of the major coalition parties in the government for Prime Minister Edi Rama, held internal party elections for its leadership and the delegates at the national party convention. For the leadership there were three candidates: current party leader and Speaker of Parliament Ilir Meta, professor Shezai Rrokaj, and deputy Përparim Spahiu.
Ilir Meta has been at the head of the LSI since it was founded in 2004 as a split-off from the Socialist Party (PS). Since 2009 the party has played the role of "kingmaker," ruling first with the Democratic Party (PD) and since 2013 with the PS. After voting, Meta declared that
The growth in party membership will strengthen the LSI. And I repeat, the stronger the LSI, the more quiet and secure Albania, the stronger the political dialogue in the country, and of course the more secure the European future of Albania.
Shezai Rrokaj, a professor in linguistics from the University of Tirana, is another contestant in the leadership elections, which are widely expected to be won by Meta with a comfortable margin. In his voting declaration, Rrokaj stated:
My platform has been very simple. A politics as concrete as possible to the benefit of the citizen. A party as open as possible toward civil society and the academic world. As far away as possible from conflictual politics, which has been damaging Albania for the last 26 years.