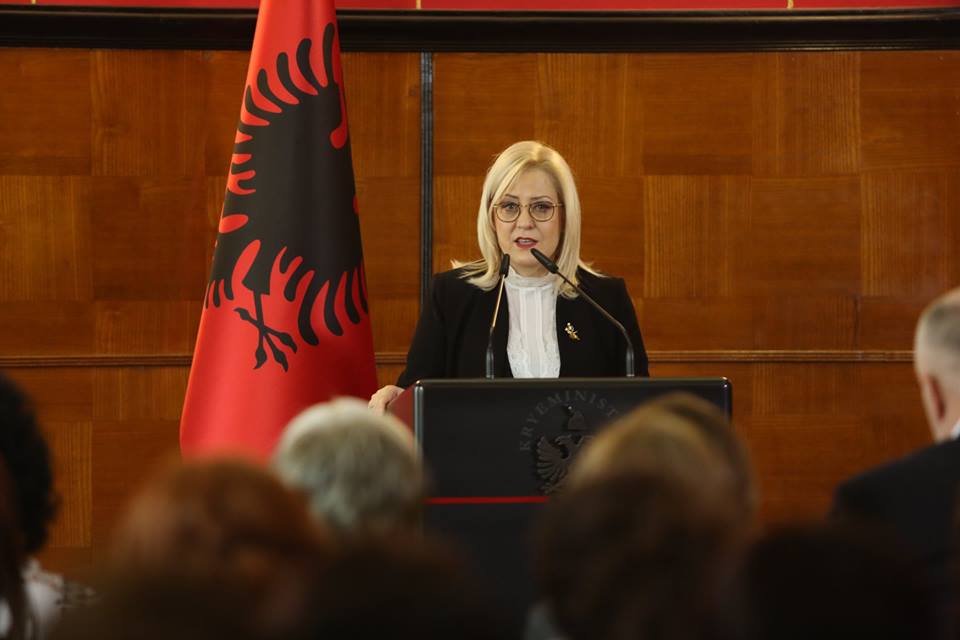 As long as I am in this position I will not stop meeting you in every Albanian school, asking you what I am doing wrong. You will help me by telling me the truth. Because you are our guarantee, you are success.
Minister of Education Lindita Nikolla delivered these words in tears, yesterday, in a ceremony organized by Prime Minister Edi Rama for March 7, National Teachers' Day.
Obviously, in between the long speeches delivered by Nikolla and Rama, there was no space to be found for a discussion about the fact that over 36,000 teachers in all of Albania are currently working without employment contracts.
Since May 2017, when the previous contract expired, there has been no new agreement between the Ministry of Education and the two independent education unions.
This agreement regulates the working relationship between the government and the teachers and, among other things, assures the teachers protection in cases of unfair dismissal and grants them recompensation.
The absence of such an agreement, according to the president of the Education Union, Nevrus Kaptelli, has allowed many school principals to pressure teachers:
Certain principals in various municipalities threaten [teachers] with dismissal. [There have been cases] where the principal tells [teachers] "you will no longer be employed because we don't need you."
The procedure of the signing of the contracts has officially begun in January, but it is not yet known why it has hit a stop.
"We have repeatedly written to and emailed the Ministry of Education but have yet to receive an answer," Kaptelli stated.
Meanwhile, Nikolla told Ora News that this process, even if belated by nearly nine months, was normal:
It is a process that has needed its own time to be fair and in accord with the law. It is going very well, there is no problem, we will soon have reached a decision