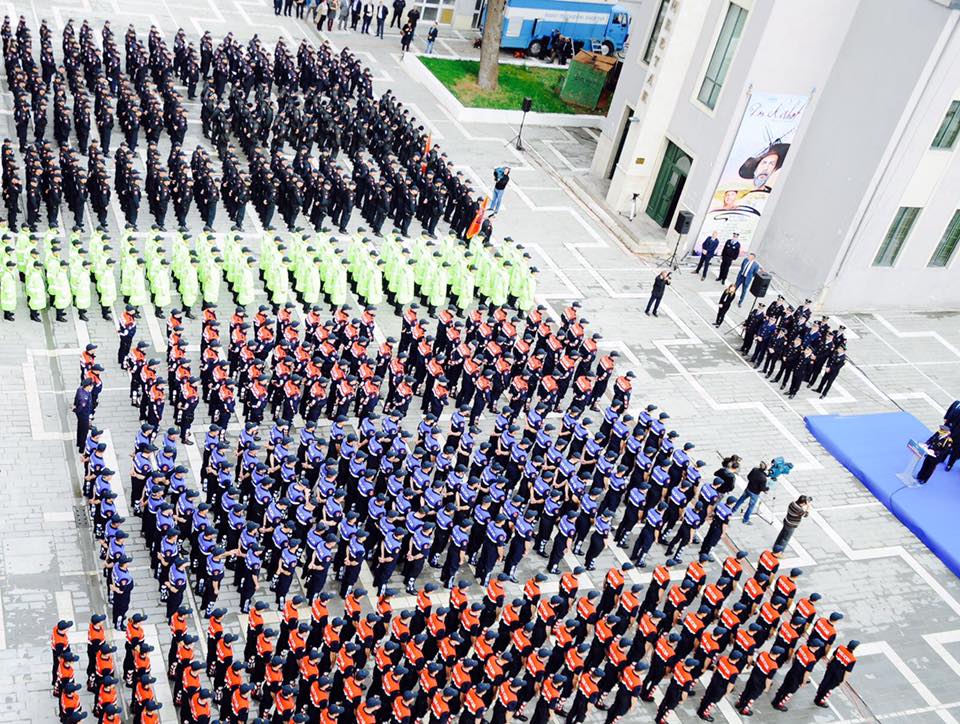 Today, Minister of Interior Affairs Saimir Tahiri and Prime Minister Edi Rama presented the new uniforms of the State Police on the premises of the Ministry of Interior Affairs, in the presence of the heads of the police forms, as well as a large number of police officers wearing their new uniforms.
Minister Tahiri declared that the question of uniforms was not only an issue of being dressed, but above all one of dignity.
The work was asked from the State Police, the more they used to be abandoned by those who should have done the work. Except for the lack of budget, infrastructure, technological means, working conditions, and other things like that, the employees of the police couldn't even feel comfortable in their own clothes.
Prime Minister Rama added that the he considered the new uniforms "the main ally of the police in their daily work." He explicitly thanked the Turkish president for his collaboration in the process.
At the beginning I want to thank the Turkish government and especially President Erdoğan for the support they have given us in this project.
The role of President Erdoğan in the production of the new Albanian State Police uniforms remains unclear.
Rama also reminded the police officers of their recent pay raise, which had been announced only three weeks ago, during another special ceremony organized by Minister Tahiri and Prime Minister Rama.
Two more ceremonies and a failed tender
This is also not the first time the new uniforms were presented. On February 1, Minister Tahiri had already presented the new uniforms in a large ceremony.
The opposition Democratic Party (PD) denounced the procedure through which the company Marsi & Al shpk had won the tender to produce the 27,900 new State Police Uniforms. On February 12, PD deputy Enkelejd Alibeaj stated:
Behind the new uniforms presented by Tahiri there is hidden a corruption of 1,1 billion lekë. No transparency, no information about the procedure, about the tender. The technical criteria were determined according to the profile of the predetermined winner. Tahiri announced the winning uniform before the decision was published through the official channels.
The presented uniforms, which were supposed to be produced in Turkey, carried a remarkable similarity with the Turkish police uniforms.
In September 2016 Minister Tahiri announced unexpectedly that he had canceled the contract with Marsi & Al and had refused to receive the remaining uniforms, after it appeared that the uniforms previously presented in another festive ceremony turned out to be of below-standard quality.
It remains, however, unclear which company has produced the uniforms that were now presented in a second ceremony.