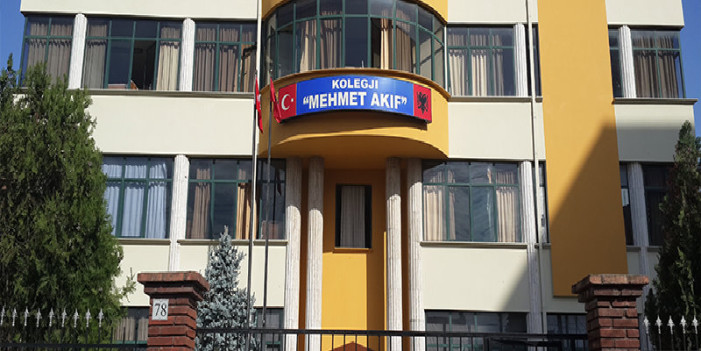 The Ministry of Education and Sports (MAS) has issued a decree prohibiting private educational institutions in Albania from "using 'Turkish' names, national symbols of the Republic of Turkey, including the Turkish flag."
The decree, signed by General Secretary of MAS, Plarent Ndreca, was published today by media portal Lapsi. The request originated from the Turkish embassy in Tirana, which, after approval by the Ministry of Foreign Affairs, was sent to MAS for implementation.
It appears that the embassy's request is one of the measures that the Turkish government has taken against the Muslim cleric Fethullah Gülen, whose Gülen movement is widely known for its investments in education, including in Albania.
Turkish President Recep Erdoğan has accused Gülen and his organization of staging a failed military coup against him in July 2016.
The failed coup was followed by a full-scale purge of anyone considered to be related or sympathetic to Fethullah Gülen from governmental, juridical, military, and educational positions. At the same time, many sympathisers of the Kurdish movement, journalists, and intellectuals in general have experienced ever increasing repression by the government.
Only recently, all university rectors in the country were fired by governmental decree. President Erdoğan has now taken over the task of directly nominating them himself. And two days ago, Murat Sabuncu, the editor-in-chief of one of the largest opposition newspapers, Cumhuriyet, was arrested by the Turkish police, under vague charges.
It now seems that the aftermath of the failed coup in Turkey and the subsequent witch hunt will also have its effects in Albania, although it is not certain whether educational institutions will implement the order.
Since 1992 there have been a number of private educational institutions that have been linked to the Gülen movement. Most well-known are Epoka and Bedër Universities, the Mehmet Akif and Turgut Özal colleges, and the Memorial International School.
Mehmet Akif (1873–1936) is an Ottoman poet, whereas Turgut Özal (1927–1993) is a former president of Turkey. According to the decree of MAS, both schools would be forced to change their "Turkish" names, which, if anything, seems a rather large breach of the freedom of expression, apart from the rather complicated discussion what a "Turkish" name is.