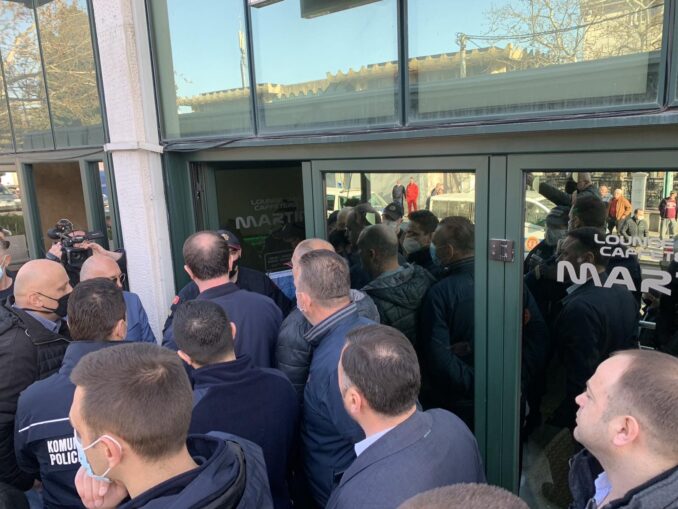 The central government in Montenegro was met with opposition by local authorities in the Albanian-majority town of Tuz on Thursday.
Montenegrin police and prosecutors entered the town in order to close down restaurants due to a central government order on pandemic restrictions. The Albanian Mayor of Tuz, Nike Gjeloshaj argues his institution is responsible for imposing restrictions at local level, not the central government.
He claims that the reasons behind the large number of police in town are political, and they relate to the flags of Albania and Kosovo hanging in the municipality building.
A crowd of local Albanians led by the mayor demanded to discuss the issue with Prime Minister Zdravko Krivokapic or his deputy Dritan Abazovic. Mayor Gjeloshaj said the former first accepted to meet in Tuz at 14:00 but then cancelled without any explanation.
Local media report that local Albanians have blocked the road connecting Montenegro with Albania, and are calling on central authorities to discuss the issue.
"This is an irresponsible behavior. We will be more responsible than [Prime Minister Zdravko Krivokapic], we respect the law on local self-government. We will wait for them, and find a satisfactory compromise for all. Comments are unnecessary, we need the prime minister to keep his word," Mayor Gjeloshaj stated after he received word of the meeting cancellation.