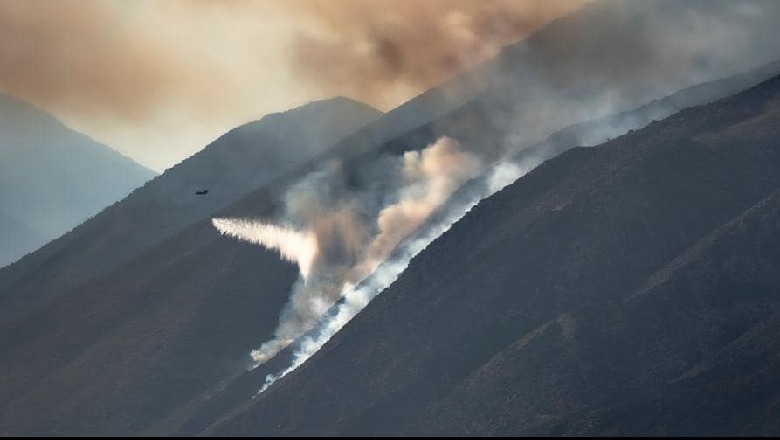 Albanian police have arrested several individuals in the last 24 hours for arson.
Two people were arrested in Mirdite for starting fires on their land that then spiraled out of control and burned significant areas of forests and property. An elderly woman has been prosecuted for arson after she started a fire in a drainage canal that then went on to burn vegetation in the village of Balldre.
In Gjirokaster, two people have been arrested for arson. Both citizens, one from Memalaij, the other from Dropull, had been trying to dispose of waste on their property. Due to the hot and dry conditions, the fires burned out of control and spread to surrounding areas.
Also, in Berat, two people are being prosecuted for arson. Again, they had been trying to clear waste and vegetation on their own property, but the flames spread.
These incidents suggest that it's necessary to improve waste disposal facilities and provide information and education to citizens on the consequences of starting such fires and how quickly they can spread.
In previous years, the Albanian government was warned in May and multiple times that they were unprepared to fight wildfires. Multiple recommendations have been made over the years and more recently to increase training, create volunteer firefighting groups, and upgrade equipment. In May of this year, recommendations made were the same as in 2013, suggesting little has been done to address the issue.
Two people have died so far, there have been other injuries, and thousands of hectares of countryside, olive trees, vineyards, fruit trees, and other pastures have been destroyed.
Minister of Defense Niko Peleshi spoke to the media this morning to say that fires in the villages of Thirre, Munella, and Domgjon in Mirdite have been extinguished. One fire is still active in Patelej in Lezhe, but helicopters are working to put it out. Another fire has been identified on Mount Terbun, but Peleshi said crews are on the scene.
Last night, a large fire was reported in Fushe Kruje, which engulfed large swathes of shrubs. It also threatened nearby apartments. Fire crews were on the scene, but no update has been made public yet.
Meanwhile, the World Health Organisation has issued health advice for Albania, Greece, Italy, North Macedonia, and Turkey, all of which are grappling with widespread forest fires.
It notes that the smoke is a risk, as vegetation fires can generate toxic gas and air pollutants. The smoke can also contribute to higher exposures to air pollution at longer distances, causing cardiovascular and respiratory impacts.
The WHO suggests keeping windows closed, remaining inside as much as possible, and shielding children and the elderly from direct ventilation with the outside air. Those living near affected areas advise using AC if possible and wearing a mask when outside.
They also detail what the authorities should be doing to keep citizens safe. These recommendations include information on wildfire hazards, health impacts, how people can protect themselves, and readily available information on helplines, social services, and emergency medical services. They should also provide facilities for oxygenation for vulnerable populations and clean-air and cooling-down shelters for the public.
Temperatures in the country are forecast to remain in the high 30s for at least two weeks, with no rain predicted.