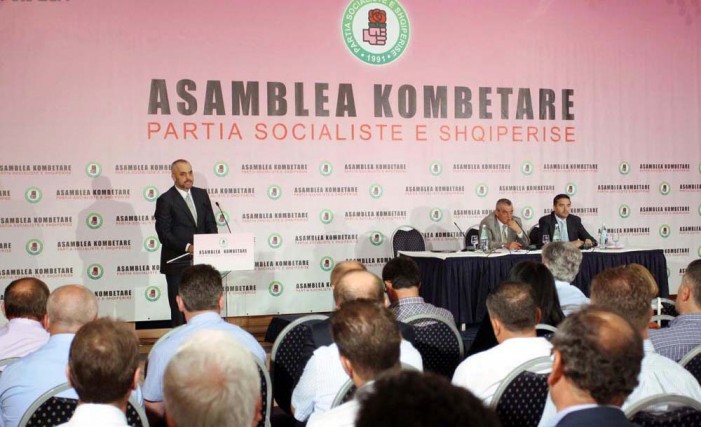 Today the Socialist Party (PS) is holding its national assembly. The main topic will be to make up the political and governmental balance of 2016.
Several party bodies will be elected during the assembly, including the Electoral Commission, the Chief Treasurer, the Financial Oversight Council, and the Deputy Chairman and Secretary of the National Assembly.
The assembly will also speak out on whether former deputy Koço Kokëdhima will be dismissed as Secretary for Structural Reform. The relations between Kokëdhima and Prime Minister and party leader Edi Rama have been considerably cooled down, and in recent weeks Kokëdhima has been holding several meetings in and outside Albania to show the support for him inside the PS.