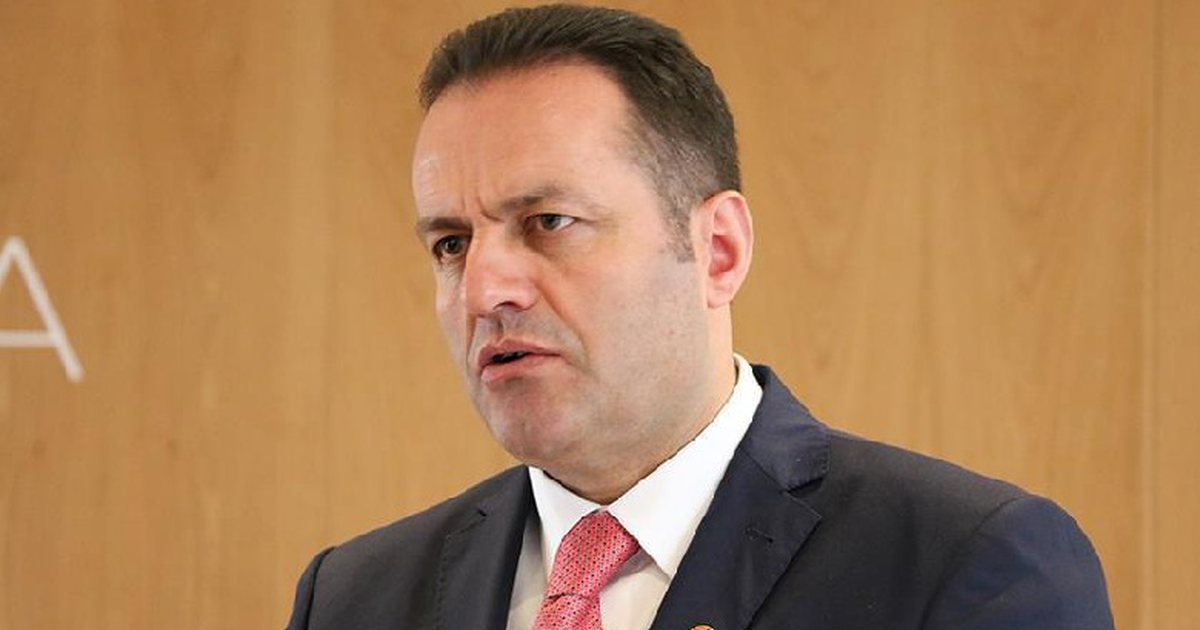 More than three days since an Albanian court handed down a two-year sentence to former General Prosecutor Adriatik Lalla, an international arrest warrant still has not been issued.
Lalla was sentenced in absentia. When the police went to his house to look for him, he wasn't there. It was then reported that following checks with the border police, he left Albania via Rinas airport, bound for Italy at the start of the month.
In the case where someone is wanted for a crime, and it's believed they have left the country, an Interpol Red Notice is usually issued. This would require the Special Prosecution to make a request with Interpol Tirana, which would then forward the request to Interpol Headquarters in France.
A search of the Interpol database does not yield any results for the fugitive. Furthermore, State Police told BIRN that "an international warrant has procedures and has not been done yet."
It's not clear why these procedures have not been carried out, three days after he was discovered to have left the country.
Exit has contacted Interpol and Interpol Tirana for comment.
Meanwhile, both Prime Minister Edi Rama and US Ambassador Yuri Kim have heralded his sentence as a success.
Rama, in an interview with French media TV5MONDE said the punishment of powerful people is evidence that the rule of law is working is expected.
"The fact that impunity in Albania is no longer a norm, the fact that there are people in power who have appeared in court and been convicted speaks for itself," said Rama.
We are waging an open fight against corruption, for the rule of law, and against drug trafficking, and we have made significant progress in this regard," he added.
Kim also praised the sentence of Llalla via Twitter.
"Good to see justice served against corrupt officials. Prosecutors should continue to take action against officials, no matter how high or powerful, who misuse their position to enrich themselves."
Neither mentioned the fact Llala is on the run.
​​On Wednesday, a special appeals court against corruption sentenced Llalla to two years in prison for not declaring his assets and banned him from exercising public office for five years.
The ruling was final, and Albania's top prosecutor from 2012 to 2017 should have immediately started to serve his sentence, but he wasn't present when the judge announced it.