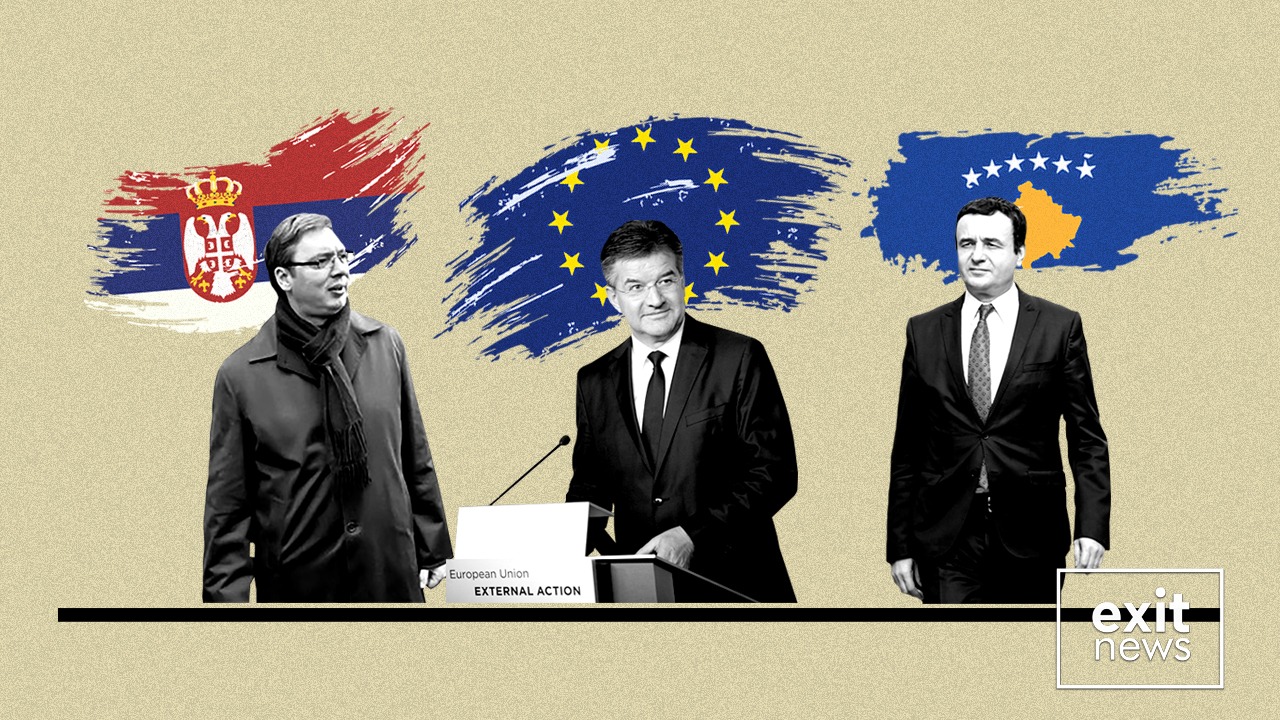 Kosovo refused to allow the opening of Serbian polling stations in its territory for Serbia's April 3 elections, drawing criticism from the Quint (US, UK, France, Germany, Italy). Serbia denounced the neighboring country for lack of cooperation, and announced that its Serbs will be able to vote in polling stations in Serbia.
On Tuesday, Peter Stano, the European Commission Spokesperson for Foreign Affairs and Security Policy, blamed Kosovo for the failure of talks facilitated by the EU, arguing that Serbia had been open to the Quint proposals.
Serbia has been able to regularly hold elections in Kosovo – a neighboring country it refuses to recognize since Kosovo declared independence in 2008 after a brutal war waged against it in 1998-1999.
Previous governments had allowed polling stations to open in Kosovo's north where Serbs reside, while the OSCE took care of collecting ballot boxes after Kosovo citizens voted in Serbia's elections.
In January, the parliament of Kosovo approved a resolution calling on the government to prevent Serbia from ever holding elections in the country.
It stated that Serbian elections held in Kosovo "violate the sovereignty and constitutional order of the Republic of Kosovo, are contrary to the Constitution, the laws of the Republic of Kosovo, as well as international norms and practices."
Prime Minister Albin Kurti stressed that they didn't oppose the right of Kosovo Serbs to vote in Serbian elections, but the process should not violate Kosovo's constitution and sovereignty.
Kosovo laid three options on the table: for Serbia to officially request the opening of polling stations, for Kosovo Serbs to vote by post, or in Serbia's representation office in Kosovo. They were all declined by Serbia, insisting on polling stations in the neighboring country's territory.
Meanwhile, Kosovo refused other proposed options, such as a Serbian government request to Kosovo's "governing authorities" instead of the "government of Kosovo", which made it clear that Serbia does not recognize the country, according to Serbian President Aleksandar Vucic.
"We were obviously able to do all this because we consulted with our experts and we knew that this does not mean the recognition of Kosovo, because Serbia will not recognize Kosovo's independence," Vucic said per Radio Free Europe.
"A wrong practice established over the years does not justify the continuation of the same mistake. Kosovo is an independent and sovereign state and should be treated as such," Kurti stated in January, arguing that the practice of opening polling stations in another country "is not acceptable in any democratic country."
This week, Montenegro also refused to allow Serbian polling stations in its territory.
After the failure to reach an agreement, Vucic said Kosovo Serbs asked him to agree on their withdrawal from all Kosovo institutions but he calmed them down and asked them to wait until after the April elections.
In Bosnia and Herzegovina, the genocide-denier leader of Serbs and Vucic's protégé Milorad Dodik has been threatening the country with dissolution after withdrawing from its institutions in response to a ban on genocide denial imposed in Bosnia.
In an interview for Serbian Pink TV on Wednesday, President Vucic accused Kosovo Prime Minister Albin Kurti of provoking Serbia and inciting conflict with his country by portraying it as Russia's proxy, noting that the West were well-aware of Kurti's intentions. "What has Serbia done? Who has it insulted," he asked rhetorically.
Amidst the ongoing Srebrenica Genocide waged in Bosnia by Serbian troops in 1995, Vucic, then a member of parliament, threatened NATO: "Come and bomb us, kill one Serb and we will kill 100 Muslims. And then we will see whether the international community dares to attack Serb positions and treat the Serb people this way." Serbian troops killed more than 8,000 Bosniak Muslims in about 10 days in Srebrenica, a massacre recognized as genocide by multiple international courts and denied by Serbia and President Vucic.
He later became the "Butcher of Balkans" Slobodan Milosevic's minister of propaganda during the war waged against Kosovo in 1998-1999, which resulted in over 8,000 Albanian civilians killed and about 90 percent of the population displaced. Over 1,600 Albanians are still missing.
Kosovo declared independence from Serbia in 2008. Serbia and permanent UN Security Council members Russia and China do not recognize the country. A dialogue for the normalization of relations between the two countries has been going on since 2011 under the EU's facilitation.