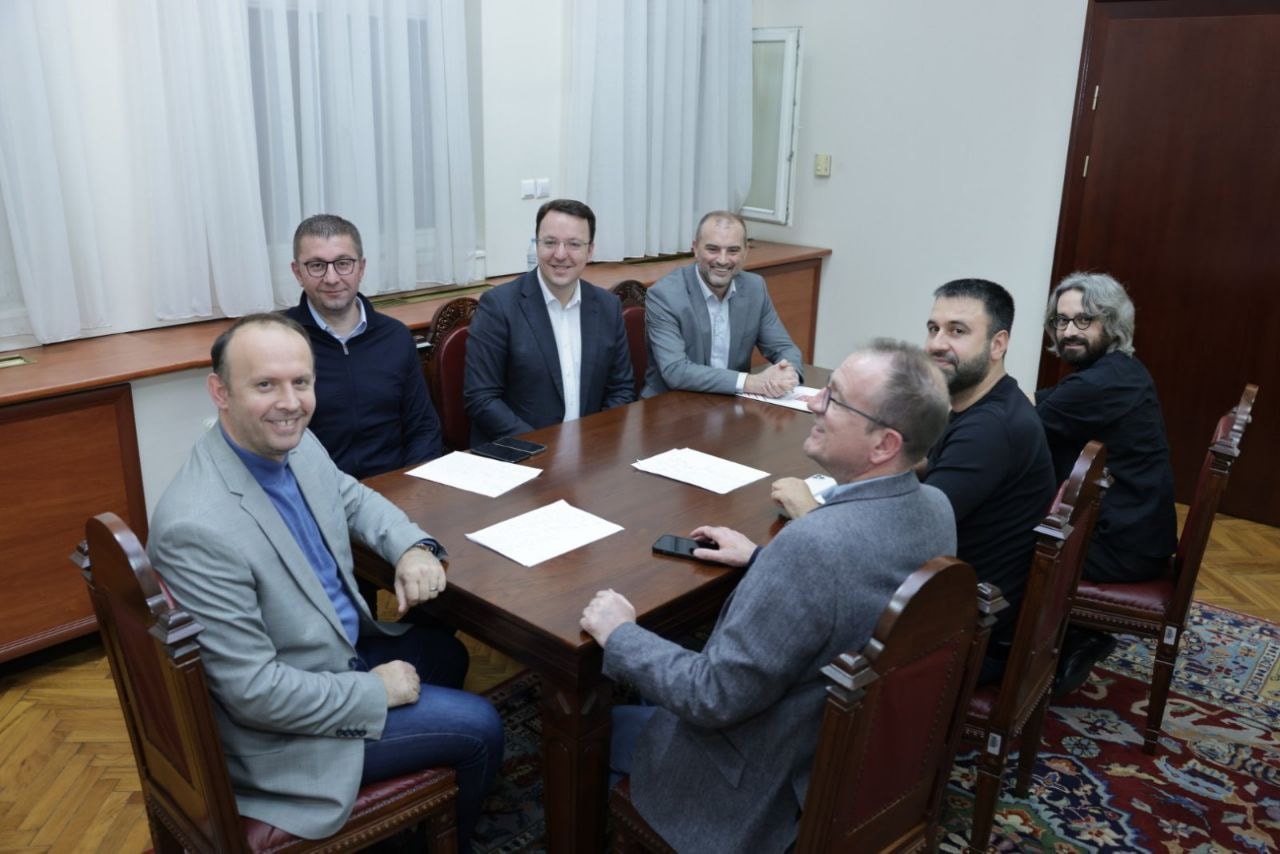 On Friday, VMRO-DPMNE, North Macedonia's main opposition party, apparently concluded a new parliamentary alliance with Levica, the Alliance for Albanians, and BESA.
Yesterday evening, VMRO leader Hristijan Mickoski posted on Facebook a picture with leaders of the four parties, announcing "[We] have a new parliamentary majority."
The Macedonian opposition is seeking to consolidate power less than a week after Prime Minister Zoran Zaev resigned following his party's crushing defeat in the October local elections.
According to local media reports, Mickoski confirmed the news during a press conference this morning. He also said that if Zaev does not submit his formal resignation to Parliament soon, his party will proceed with a vote of no-confidence.
North Macedonia's Parliament has 120 seats. Zaev's center-left SDSM and its coalition, which includes members from BESA, currently holds 62 seats.
The new alliance would need at least 61 MPs to form a new government, which Mickoski claims to have.
VMRO's new alliance will need to be confirmed in Parliament, or may lead to snap elections.