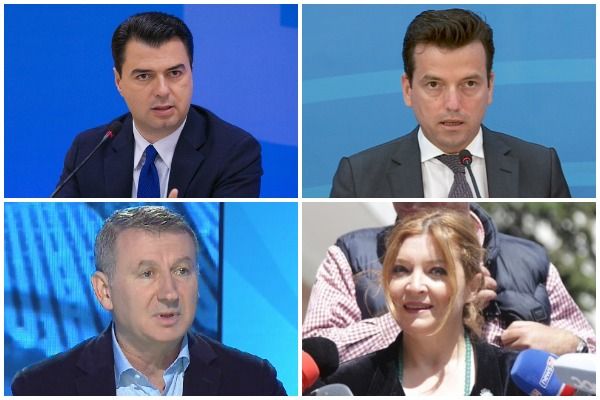 On Sunday, the Leadership of the Democratic Party approved 4 candidates running for party chairmanship, and disqualified 5 others from the race.
Agron Shehaj, Edit Harxhi, Fatbardh Kadilli, and Lulzim Basha will run in the June 13 elections to lead the main opposition party for the next 4 years.
Admir Mulaj, Edmond Vrapi, Ibsen Elezi, Mirjan Jashanllari, and Sabri Hoxha were disqualified by the 27 members of the PD Leadership. Basha didn't attend the meeting.
Agron Shehaj was the second most voted PD candidate in the April 25 elections. He was elected member of parliament in 2017 in Vlora, and then in Tirana in 2021.
Edit Harxhi was deputy foreign minister in the second Berisha government. Since 2017, she has been part of a group inside the PD that has voiced criticism against Lulzim Basha's leadership, most recently demanding his resignation after election loss.
Fatbardh Kadilli is a member of the PD Leadership. He also demanded Basha's resignation following the party's loss in the April 25 elections.
Lulzim Basha was elected party leader in 2013. He was the most voted PD candidate in the last elections and  is running for a third term.
Harxhi accused Basha for barring other candidates from running in elections, Ibsen Elezi in particular.
The Democratic Party will launch an electoral campaign that will last until June 11, two days before the election day.