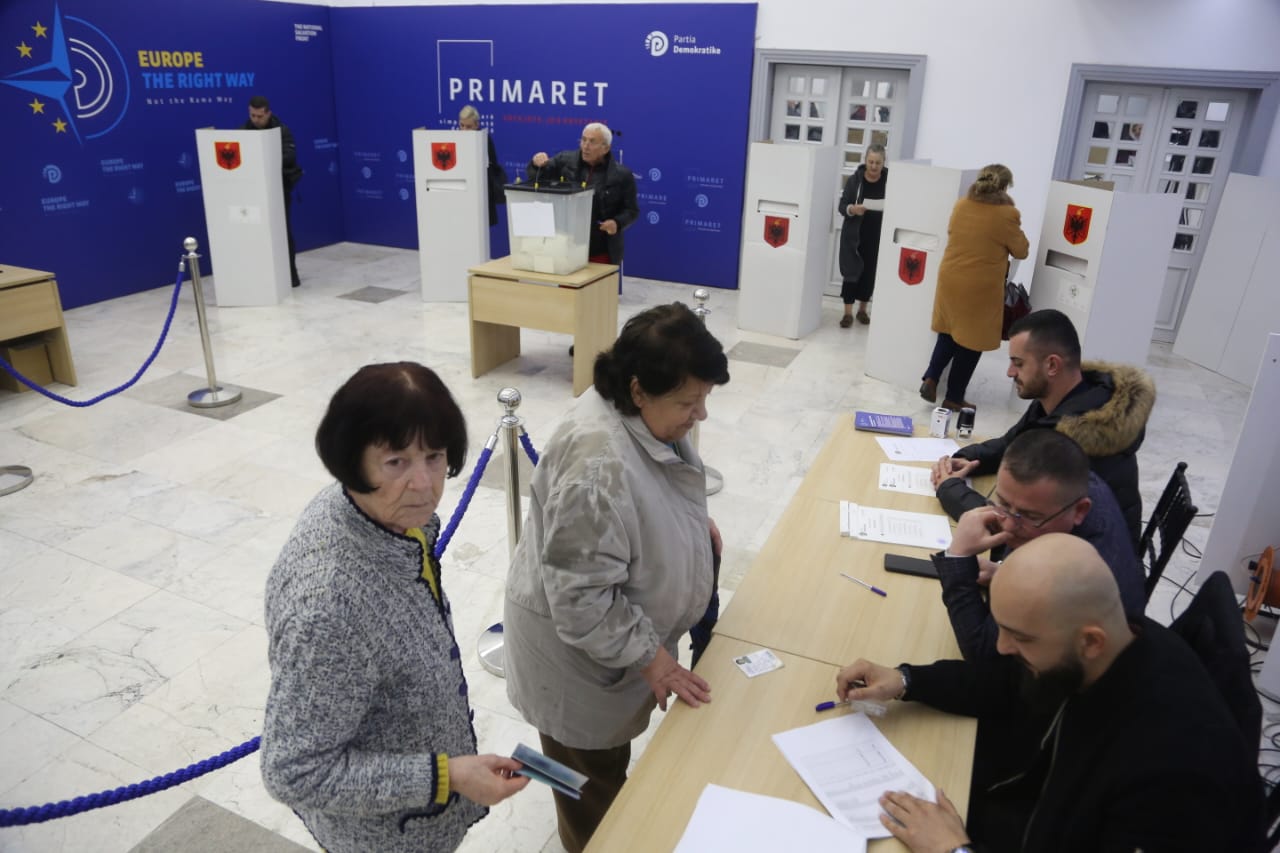 Voting for selecting mayoral candidates are taking place on Sunday in the Democratic Party (DP), the largest opposition party in Albania.
More than 50 thousand party members and supporters are invited to vote in 61 municipal districts, to select respective candidates for the local elections to be held next May.
Thousands were lining up in voting places in the morning hours of Sunday. Despite few claims for irregularities, the voting has been orderly and peaceful.
DP has not provided the official numbers, but its estimated that more than 150 candidates are in contention in all municipalities. In the capital Tirana, country's most populous and with the largest economy, there are 7 candidates in the vote.
A two-round system is being employed—the winner needs to receive more than 50% of the vote in the first round, otherwise a second round of voting will be held among the two top candidates from the first round.
The results of this Sunday's vote are expected in the next two days.
This is the first time in the political history of Albania that candidates for elected office are being chosen by party members and supporters through primary voting within the party.