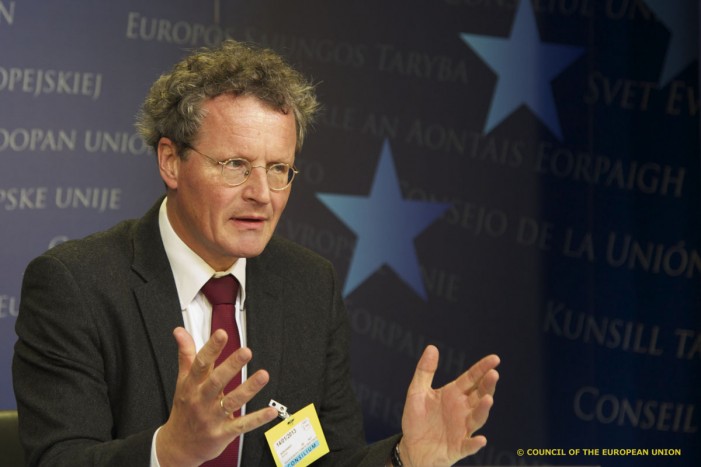 OSCE Ambassador to Albania Bernd Borchardt emphasized the importance of the implementation of the OSCE's Office for Democratic Institutions and Human Rights (ODIHR)'s recommendations for the 2017 elections.
At the Forum for the Development of Media Borchardt said that one of the recommendations sought to abolish the transmission of "footage produced by political parties […] in the news."
The ambassador's declarations come a few days after the recently elected director of the Central Election Commission (KQZ), Denar Biba, declared that "there is no time, at least for the elections of 2017," to implement a genuine election reform. The ODIHR report containing the recommendations was published in September 2015.
Ambassador Borchardt also expressed his support for journalists and denounced informal employment practices by the Albanian media.
This brings an absence of editorial independence and opens the door for different pressures. We call for the implementation of the labor law in all media companies.