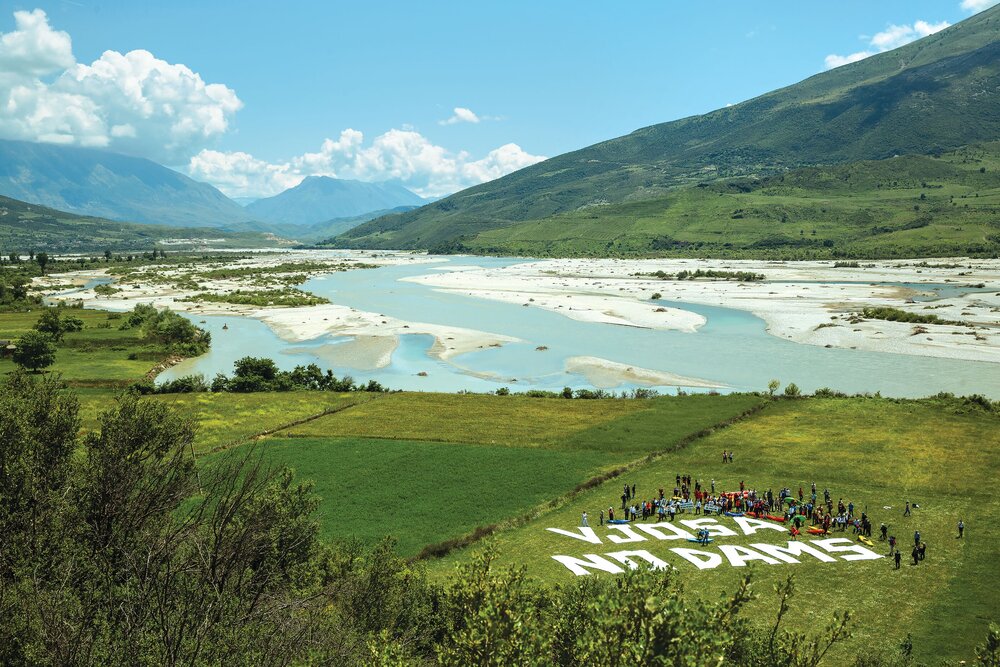 Albanian Prime Minister Edi Rama has spoken out on the local and international calls to designated the Vjosa River as a National Park.
On the electoral campaign trail this week, he said that he has designated it a "protected area".
"We started the debate on Vjosa, it's a protected area, not a national park, hydropower plants are not being built in Vjosa…There are no hydropower plants to be built in Vjosa, I cannot stop agrotourism in the whole valley…The story is over."
Rama has still not declared the Vjosa as a National Park, and this is the primary call from international organizations, activists, celebrities, and local stakeholders.
A protected area does not provide the same level of protection as a National Park.
On December 28, 2020, the National Council of the Territory (KKT) chaired by Rama, approved new boundaries of protected areas. The meeting was held in secret and the notification of the event was only published afterward. Little information was made public on what happened in the meeting, despite a legal requirement to publish it.
Copies of the maps supplied to the KKT were leaked to Porta Vendore and show that the construction of the Pocem and Kalivac powerplants could still go ahead. Under the new boundaries, an area of land on the southern point of the Karaburun Reserve has been stripped of its protected status. Furthermore, proposed boundaries that extend towards Pocem, do not reach the location of where the powerplant is expected to be built.
While the Upper Vjosa Stream has been given protected status, it doesn't cover the area where the Kalivac powerplant is designated for construction.
By stopping short of declaring the area a National Park and instead using protected status, there is still the chance that both powerplants and others can be built.