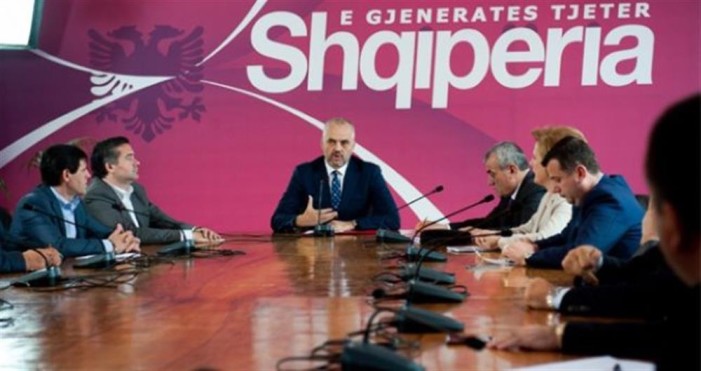 During a meeting of the parliamentary group of the PS today Prime Minister Edi Rama has determined the chairs of the different parliamentary committees. Yesterday, the PD and LSI already divided the committees under their direction.
The PS will chair 5 committees, the PD 2 and LSI 1. They have been divided as follows:
Legal Issues, Public Administration, and Human Rights (Ulsi Manja, PS)
Foreign Policy (Mimi Kodheli, PS)
Economy and Finances (Erion Braçe, PS)
National Security (Ermonela Felaj, PS)
Productive Activities, Trade, and Environment (Eduard Shalsi, PS)
Education and Means for Public Information (Albana Vokshi, PD)
European Integration (Genc Pollo, PD)
Social Issues and Health (Petrit Vasili, LSI)
Prime Minister Rama gave Vasilika Hysa the post of Deputy Speaker of Parliament. The nominations will be voted in the next session of Parliament.