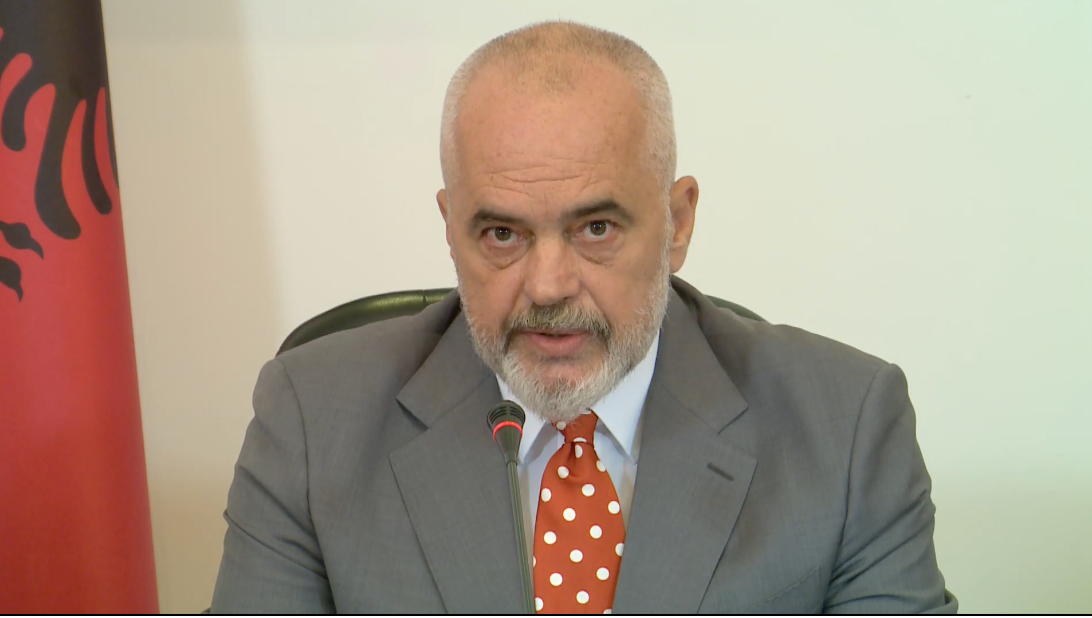 Albanian Prime Minister Edi Rama reaffirmed his commitment to the "Open Balkan" initiative and said he would seek a new approach to Albania's relationship with Kosovo.
Rama made these remarks yesterday, during a meeting with his newly-elected parliamentary group. The meeting was convened to discuss Rama's strategy for the Socialist Party's third mandate.
Talking about his approach to Kosovo, he acknowledged that the "Open Balkan" initiative had played an undue role in souring relationships between the two countries.
Rama vowed to be more present in Prishtina and to strengthen ties with Kosovo's government.
Nevertheless, Rama doubled down on his commitment to the "Open Balkan" initiative, calling it "a clear, right, and meaningful choice for the future of [Albania] and the region."
The Open Balkan initiative is a project spearheaded by Rama, North Macedonian Prime Minister Zoran Zaev, and Serbian President Aleksander Vucic. It aims to create a free trade and movement zone within the Western Balkans, resembling the Schengen area.
However, their attempts have been stonewalled by the refusal of Montenegro, Bosnia-Herzegovina, and Kosovo to join in.
Kosovo PM Albin Kurti has been the initiative's most vocal critic, arguing that any attempt at regional cooperation should happen under the supervision of the European Union.
Read More