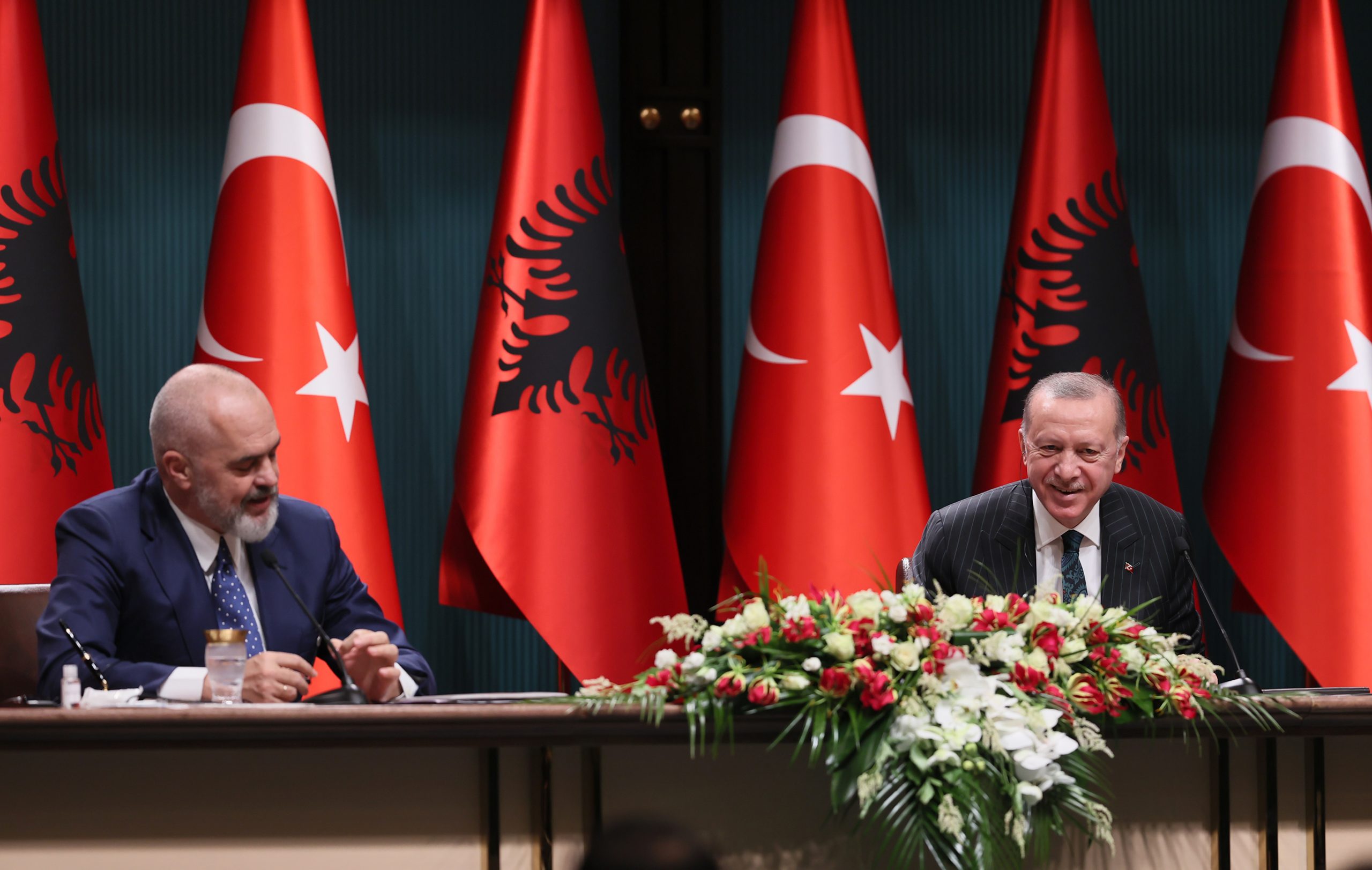 Albanian Prime Minister Edi Rama said Albania doesn't owe Turkey anything following Erdogan's visit to Tirana on Monday (17 January).
Speaking from the Socialist Party headquarters on Thursday (20 January), Rama addressed Erdogan's call that Albania crack down on cleric Fethullah Gulen and his alleged followers.
"We have no debt towards the president of Turkey and Turkey, just as the president of Turkey and the Republic of Turkey owe us nothing because there can be no debt between friends and a brotherly friendship," Rama said.
In his speech to Parliament, the Turkish president said that a "precondition to [Turkey's] support and brotherhood… is [Albania's] commitment to the fight against FETÖ."
Erdogan holds "FETÖ" responsible for the government coup that sought to oust him in 2016 and has declared them a terrorist organisation. He said that "FETÖ"'s roots run deep, and he claims the organisation poses a threat to Albania's security due to the presence of alleged members in education, religion and the private sector.
In the past, Turkey has leveraged their ties to Albania and Kosovo to crack down on Fethullah Gulen's alleged followers, leading to potentially illegal extraditions and raids on schools.
These cases, involving more than 100 people, were described by United Nations rapporteurs as "extraterritorial abductions", "forcible returns", and "enforced disappearances."