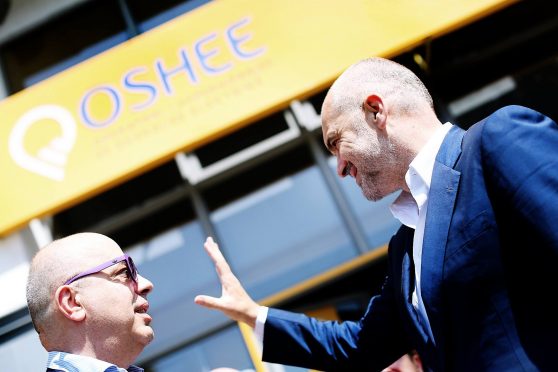 In his weekly monologue from last Sunday, Prime Minister Edi Rama announced that the government has prepared a "solidarity package" for citizens at the occasion of the holiday season – naturally being, like anything else he's been doing recently – the "largest in 25 years."
The government will waive and lower the payment delay of 126 thousand debtors who have signed an agreement with the electrical energy company OShEE for the settlement of their arrears payments and who have regularly fulfilled the obligations of that contract.
Showing understanding for the economical difficulties of Albanians and saying that he feels bad about that, Prime Minister Rama stated:
For 66,539 retired consumers, those who receive economical aid, and those who are in other types of difficulties, their payment delays will be canceled for a symbolical sum of 20 lekë.

For 59,461 other family consumers the payment delays will be reduced with 80%.
But what is presented by the Prime Minister as gift to the Albanians for the holiday season is in fact an old policy from 2014, which the Prime Minister has "sold" to Albanians every year after.
For the first time was in December 2014, when the OShEE presented family consumers without exception with the following offer: anyone who had unpaid electrical bills could pay them until February 28 at an 80% discount of the payments delays.
One year later, the same offer was sold as special "help" to families in need, even though they had profited from the 2014 offer, which didn't exclude any type of family consumer depending on their economical or health situation.
In February 2016, again the same offer was repackaged, this time solely to pensioners, even though they had profited as well from the 2014 offer.
Five months later, in July 2016, the Supervising Council of the OShEE decided to extend the deadline of the package for all family consumers until December 31.
This very same offer is now once again repacked by the Prime Minister and "sold" as "solidarity package."