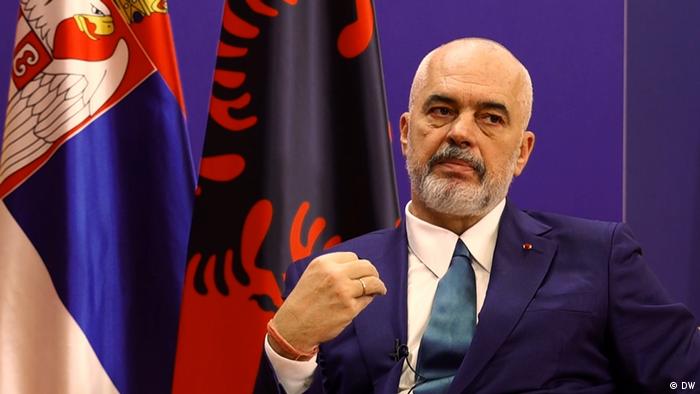 In a speech at the Brussels Summit on Wednesday, Albanian Prime Minister Edi Rama said that Russian influence in the region is real, noting that Serbia is yet to align with bloc-wide sanctions against Russia.
Serbia has resisted calls to enforce sanctions against Moscow, much to the chagrin of the EU and member and candidate states. Heavily dependent on Russian gas and with strong historical and cultural ties, there have also been multiple pro-Russian demonstrations in the capital of Belgrade since the invasion of Ukraine earlier this year. 
"We must be together, it is very essential that Serbia is involved so far, not fully where we talk about sanctions," Rama said.
He added that the Russian danger and influence are very real in many countries.
"In Albania, no one wants to know about Russia anymore because they had Stalin until 90. They got rid of him before, now he is entering through the back door, that is why the region must be kept together and stay together, together with the region," he said.
He pushed again for more inclusion of the region into the bloc, specifically, "approach mechanisms that are not contingent on individual tasks.
On the topic of the EU-Western Balkan Summit that took place in Tirana on Tuesday, bringing together the leaders of the bloc and Western Balkan countries, Rama said it was a great success.
"The 'Gods of the EU' were smiling in Tirana, many times better than they gather in the big and depressing capitals," he said.
"When someone asked me, what can Albania bring to Europe? I told him we can bring smiles and yesterday, we brought smiles. Did you see their faces yesterday?" he continued.