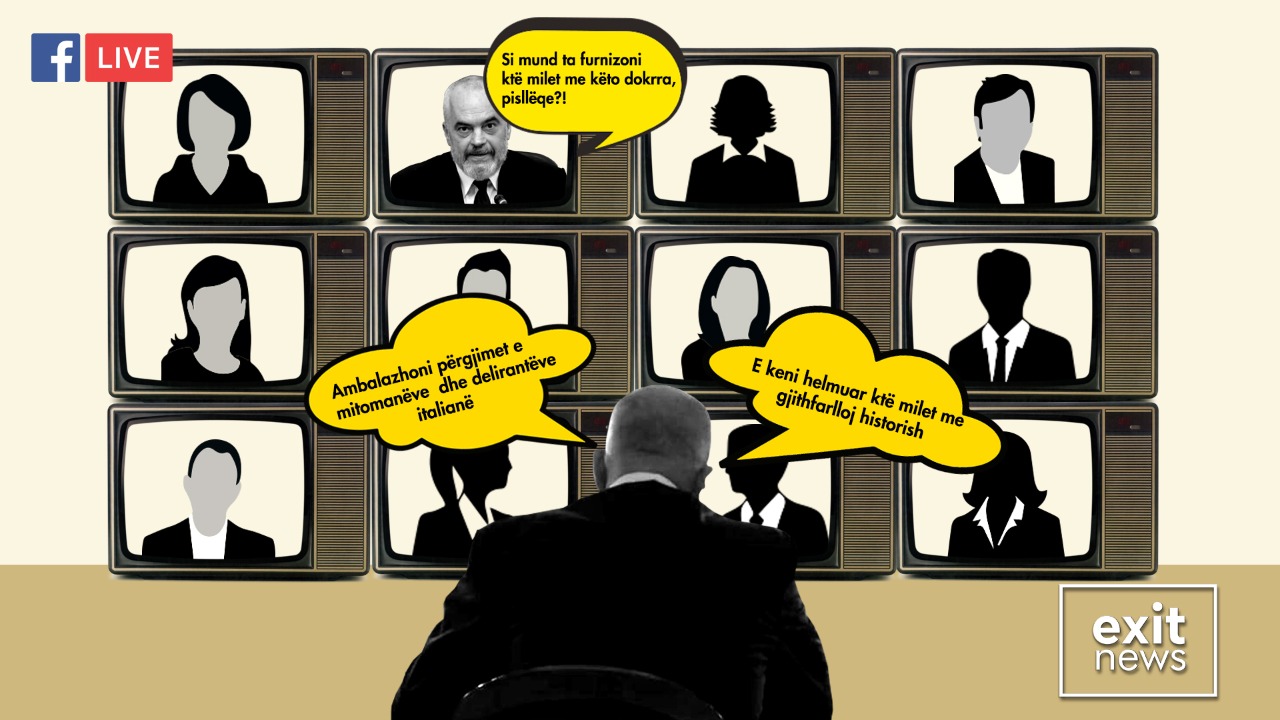 Journalists covering women's rights are more likely to experience sexism and harassment according to a report from Reporters Without Borders.
The Sexism's Toll on Journalism Report, published on International Women's Day provides a snapshot of the issues females face online, in the field, and in the newsroom.
Writing about women's rights "can prove dangerous in some countries where it means undermining traditions and arousing awareness in minds that have been subjected to a machista society," says Juana Gallego, the head of Spain's Gender Equality Observatory and a lecturer in journalism in the 2018 RSF report "Women's Rights: Forbidden subject.
The report noted that out of 942 journalists killed in the last decade, 43 were women, and at least four were killed while working on women's issues.
Female journalist is affected by sexual harassment, sexual assault, and rape, that it is the tip of the iceberg of violence against them, according to the report.
On the other hand television and social media have highlighted the practice of flirtation and "unwanted kissing" as sexual harassment that targets female TV reporters.
The persistence of sexism against women working in politics, sports, newsrooms are also well documented in the report.
In France, a male sports commentator after being asked by a female viewer "Why do women never provide the commentary for football matches?" replied, "A male football match commented by a woman? I'm against that… If anything crazy happens, her voice could reach such a high pitch it could be painful." 
For many women journalists, this was the final straw. "Don't hide your sexism behind the spurious excuse of voice tone, because women don't have a monopoly of the highest pitches," tweeted Anne-Laure Bonnet, a sports presenter who has herself been subjected to sexist comments.
Similar observations were made by women journalists who specialize in politics, another traditionally male-dominated field. 
While politics has ceased to be such a bastion of masculinity following the adoption of laws on equality between men and women, especially in France, some misogynistic currents persist. 
Sexist comments like "I will answer to her because she's wearing a pretty dress", 'So, you're on the game, you're waiting for a client?' are just some examples.
"Everyday sexism still dominates in many news media. Women substantially outnumber men in journalism training and enter the profession in greater numbers, but still today relatively few are rising to senior jobs and the pay gap between male and female journalists remains a stubbornly wide one" journalist Suzane Franks wrote in her book Women and Journalism.  
Personal consequences of gender-based violence include stress, anxiety, fear of losing one's job, loss of self-esteem, fear for one's life, closing social media accounts temporarily or for good,  depression, moving home.
Some of the professional repercussions of this violence are self-censorship, less motivation, closing social media accounts/ or leaving professional networks, resigning/not wanting to review her contract, abandoning her specialty, fired /contract not renewed.
Most gender-based violence occurred online (emails, social media messages), 58% physically in the workplace, 47% by phone, 36% physically in the street, 15% by letter, 13% physically at home.
Due to the survey, sexual violence came from superiors, authorities (state, police, ruling politicians), colleagues, political party members/leaders, persons interviewed, anonymous, family members, or friends.
Harassment of women journalists who report politics is common. The impact of such harassment and trauma on women journalists remains worrying.
Being a member of a minority constitutes an additional risk for women journalists and lesbian, bisexual, and trans journalists are among the most vulnerable to violence. Minorities who are the targets of hate vary according to the geopolitical context, according to RSF's report. 
But it's not all bad news. Journalists' collectives, associations, and NGOs are increasingly funding investigative reporting on women's rights. Sisterhood networks among women journalists are growing rapidly changing attitudes and journalist content.
Albania is amongst the countries where women journalists face discrimination and sexism during their working hours. Exit journalist Alice Taylor was targeted by pro-government media while six months pregnant and was forced to temporarily deactivate social media due to harassment.
Female journalists have also borne the brunt of sexist comments made by high-ranking politicians in the media.
Recommendations to news media from the study include making space for stories and investigative reports about women's rights, gender minority rights, and gender-linked violence not only on international days dedicated to these issues.
RSF also called for equal representation and the elimination of sexual and sexist stereotyping in language and illustrations. Media management and editorial staff should also support and protect women journalists who may be the victims of harassment or any kind of sexist or sexual violence.
Attention should also be given to ensuring a work-life balance to avoid penalizing journalists who would like to have children, providing flexible working hours, access to parental leave, childcare, and so on.