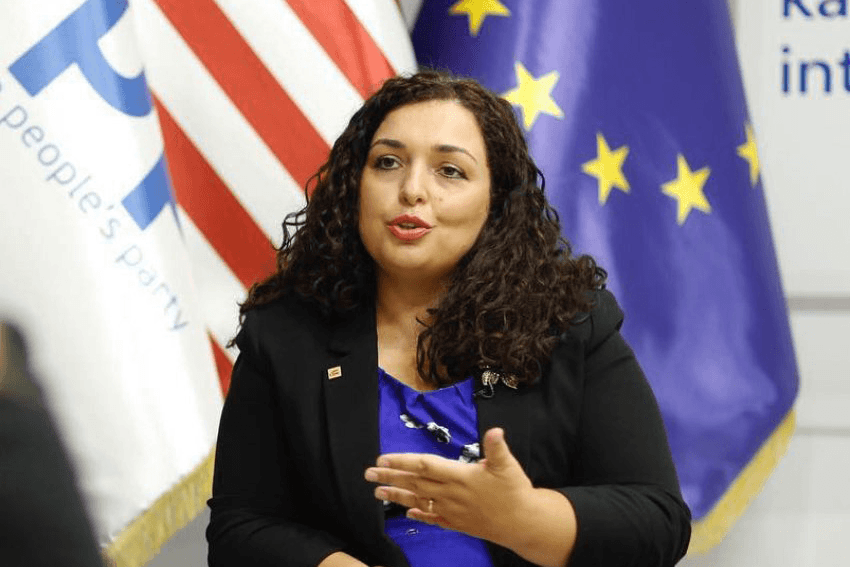 Kosovo President Vjosa Osmani warned that Serbia is continuing its campaign for Kosovo's de-recognition using false arguments.
In a Facebook post, Osmani focused on Serbia's actions during the latest Non-Aligned Movement's (NAM) summit convened in Belgrade on Monday.
The summit marks the 60th anniversary of the Movement that was created in 1961 to counterbalance the Cold War divide between East and West, and currently lists 120 states among its members.
During the Summit, Serbian President Aleksandar Vucic awarded a medal to Ghanaian President Nana Ado Dankwa Akufo-Ado, thanking him for his "position on the issue of the territorial integrity of the Republic of Serbia."
In her post, Osmani described Serbia as a "colonizing country" that denies genocide and wishes to destabilize the region, saying its values are contrary to the values of NAM. She also added that a significant portion of NAM members recognize Kosovo's independence.
She called on Serbia to cease its campaign, if it wishes to foster good relations with its neighboring countries.
Former Kosovo Minister of Foreign Affairs, Petrit Selimi, also blasted Serbia's attempt to use the summit for its de-recognition campaign.
Recently, members of the Albanian, Bosnian and Montenegrin diaspora, penned an open letter to the U.S. administration expressing their concern over Serbia's military tactics and its role in destabilizing the region.