Serbian Minister of Internal Affairs Aleksandar Vulin has denied the Recak massacre in which Serbian troops killed 45 Albanian villagers in Kosovo on January 15, 1999.
A statement published on the ministry's website explained that Vulin visited the set of a documentary on the Kosovo War financed by the Serbian government that denies the massacre that prompted NATO to bomb Serbia in 1999.
"Racak is a huge lie, a terrible forgery, a great insult to all humanity and for everyone who uttered the lie but Recak is also our opportunity to show how we have been unjustly destroyed, killed as a people, how much we have been punished for the sins of others and how we accepted other people's lies as our truth," Vulin stated.
"The NATO aggression began after the horrible lie about Recak. We were not capable or clever enough at the time to show the world that it was a lie. The mission of this generation is to show the world that they bombed us and made us out to be criminal thanks to lies and that the blood of our children is on the hands of the people who invented the lie," he added.
President Aleksandar Vucic, a former minister in the genocidal regime of Slobodan Milosevic, also denies the Recak massacre, stating that "it was all fabricated by that global fraudster, scammer and swindler, Walker".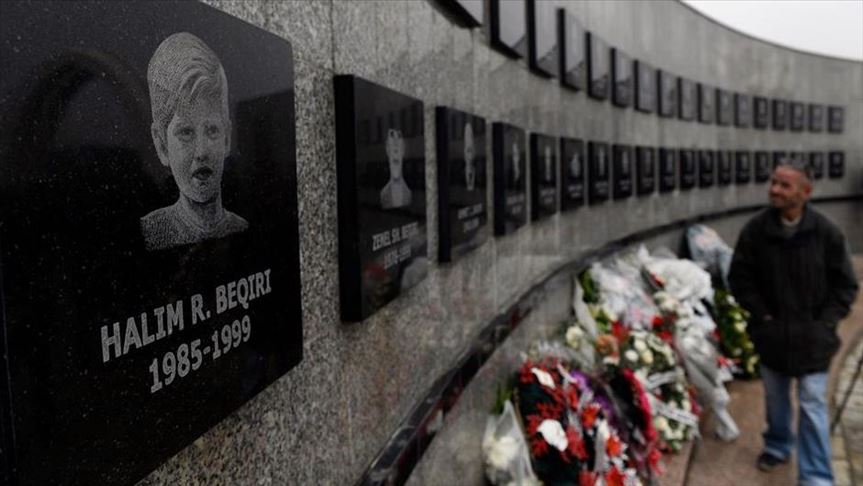 Ambassador William Walker was the head of the OSCE verification mission who denounced the massacre to the world after visiting the Recak village and seeing dead bodies of unarmed villagers lying around.
Vulin praised Sladjana Zaric, the author of the documentary, adding that "the Serbs will never allow others to write their history again or let others invent the truth about us."
"I am proud to be part of a government headed by Serbian President Aleksandar Vucic who proved from the start, when he took responsibility in managing Serbia, that the truth will be told no matter what the cost," the minister concluded.
Serbia also denies the Srebrenica Genocide, in which Serb troops killed more than 8,000 men and boys in 12 days, and dumped their bodies in forest pits.
On the ninth day of the ongoing horrific genocide, on July 20, 1995, a defiant Vucic told the world:
"Come and bomb us, kill one Serb and we will kill 100 Muslims. And then we will see whether the international community dares to attack Serb positions and treat the Serb people this way."