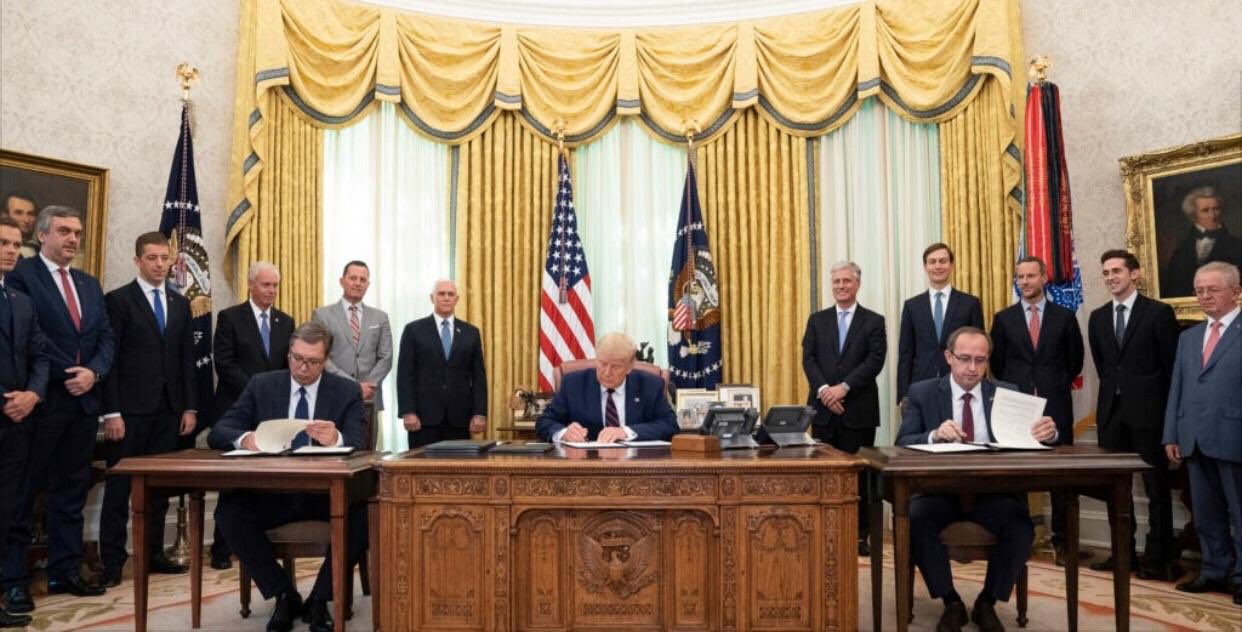 Serbia has not moved its embassy in Israel from Tel Aviv to Jerusalem as pledged in a document signed in Washington during the administration of President Donald Trump.
In the document signed by President Aleksandar Vučić, Serbia vowed to move its embassy to Jerusalem before July 1, 2021.
Vučić said that his country will act in accordance with its interests, which have changed after Israel recognized Kosovo, RFE reported, thus confirming Serbia's decision not to comply with their pledge. 
On September 4, 2020, Kosovo's Prime Minister Avdullah Hoti also signed a pledge at the Oval Office, in the presence of Presidents Trump and Vučić, promising to open an embassy in Jerusalem in return for Israel's recognition of Kosovo.
The two separate documents were signed as a result of the Trump administration's efforts to help the normalization of relations between Kosovo and Serbia. Israel was only one of the 15 points in the document. 
Kosovo completed this part of the pledge in February 2021, when the two countries recognized each other. In March 2021, Kosovo announced it had opened its embassy in Jerusalem.
Serbia, on the other hand, shortly after the signing showed signs that it wouldn't comply with the pledge if Israel recognized Kosovo. However, its decision became clear yesterday once the deadline passed.