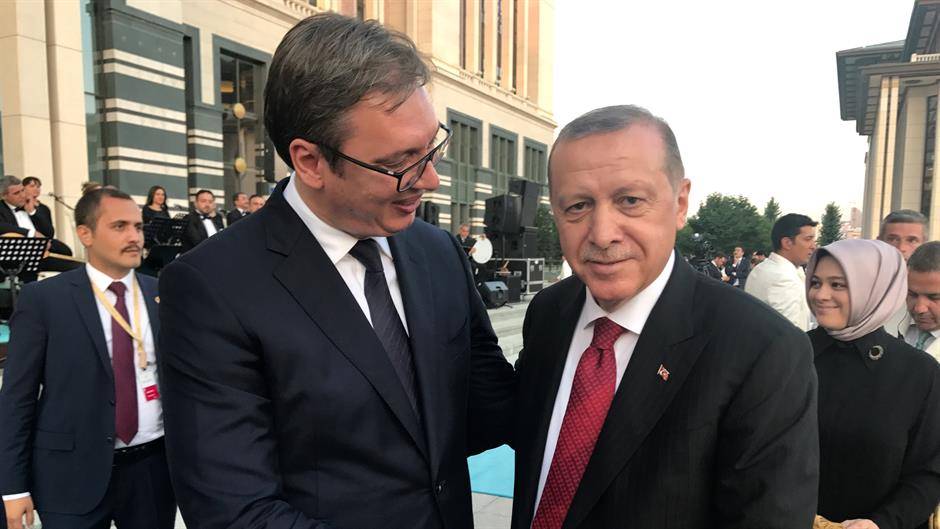 Serbian President Aleksandar Vučić will contest his Turkish counterpart Recep Tayyip Erdogan's plan to help increase international recognition for Kosovo.
'Turkey is a superpower, Erdogan is a great leader. I will try to talk to him. Until September 1, we are obliged to refrain from lobbying [countries to withdraw recognition of Kosovo], but if they start before this period… Turkey is a superpower, Erdogan is a great [leader], I am small and insignificant, but Serbia is not small enough not to try to oppose this issue," Vučić said on Wednesday during a visit to a Christian orthodox monastery.
On Monday, Erdogan said he will propose that US President Joe Biden and he join forces to achieve more international recognition for Kosovo.
Kosovo declared independence from Serbia in 2008, more than 8 years after the end of an unequal war between the two, which left nearly 9,000 Albanians killed by Serbian troops in Kosovo territory. Virtually all Kosovo population was either expelled to neighboring countries or displaced internally.
The United States was the first country to recognize its independence, followed by Turkey, Albania, and later more than half of the 193 United Nations member states.
Serbia, Russia, China, and five EU member states still refuse to recognize Kosovo's independence.
In 2017, Serbia embarked on a diplomatic campaign to push countries to withdraw their recognition of Kosovo. It remains unclear how successful it was. In 2020, it pledged to end this campaign in a document signed at the White House. In return, Kosovo pledged to pause its attempts to seek membership in international organizations for one year.