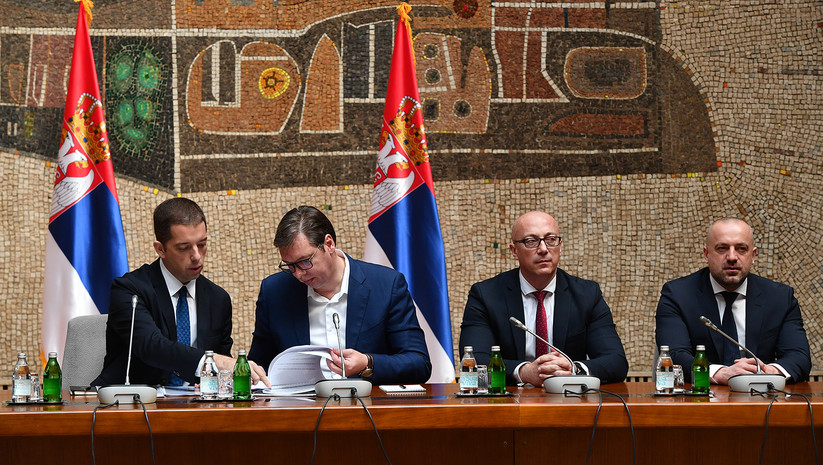 The Serbian government has threatened to push Kosovo Serbs to boycott institutions if a monoethnic association of Serbian municipalities is not established in the country.
Petar Petkovic, a senior government official overseeing Kosovo affairs, and Goran Rakic, the head of the Serbian List party, which won 9 of 10 municipalities with a Serbian majority in Kosovo in last week's elections, will walk out of Kosovo institutions unless the association is formed.
The association was agreed between Kosovo and Serbia in 2013 but Kosovo's constitutional court ruled it could not be monoethnic and could not have features of central government.  
Kosovo Serbs who mostly inhabit the northern part of the country, bordering Serbia, support the Belgrade-backed Serbian List party, while other Serbian parties get an irrelevant share of votes.
A preliminary report on Sunday local elections by the European Union commended the electoral process in Kosovo but stressed  that the Serbian List party made threats and exercised pressure on candidates from other parties.
The head of the EU mission, Lukas Mandl, stated that competition in the northern municipalities was limited and financing of electoral campaigns was not transparent.
The Serbian list party, on the other hand, thanked Milorad Dodik, the leader of Serbs in Bosnia and Herzegovina, for calling on Kosovo Serbs to vote for the party.
Dodik, a genocide denier, has also threatened earlier to walk out of Bosnia's institutions, and to bring the country to dissolution.