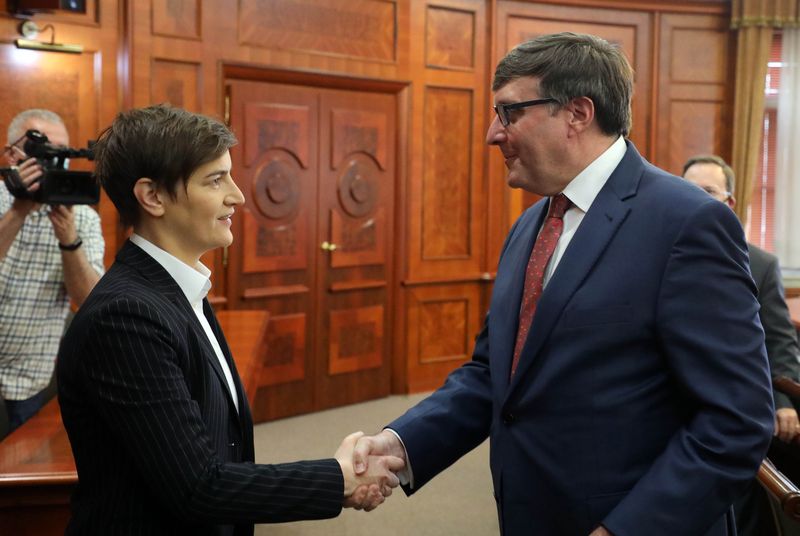 Serbia's Prime Minister, Ana Brnabić has reiterated the Serbian government's demand that Kosovo establish an Association of Serb-majority Municipalities, in compliance with previously signed agreements. Her statement follows a similar announcement made by President Aleksandar Vučić on Wednesday.
Brnabić acknowledged that dialogue with Kosovo is very much in the government's focus, but that previous agreements reached within the framework of the Kosovo-Serbia dialogue in the past must be respected.
"Belgrade has fulfilled all its obligations, and we expect to see that from the other side as well, so that the dialogue makes sense. One of them is the issue of finding and identifying missing persons, and we are fully committed to a complete solution to that issue," read the Serbian government's statement, quoting Brnabić.
Brnabić made this comment during a meeting with the US Deputy Assistant Secretary of State, Matthew Palmer who, alongside the EU Special Envoy for the Belgrade-Prishtina Dialogue, Miroslav Lajčák met with Kosovo institutional leaders earlier this week.
Brnabić pointed out that one of Serbia's foreign policy priorities is the improvement of all areas of cooperation and more intensive bilateral relations with the United States.
According to the statement, Palmer affirmed that the United States strongly support the EU-facilitated dialogue and the role of the EU Special Envoy Miroslav Lajcak, and "praised the commitment of Belgrade and President Aleksandar Vučić to the talks with Pristina."
Serbia has constantly insisted on the establishment of a Kosovo Association of Serb-majority Municipalities endowed with executive powers.
While asked by journalists on Monday about the creation of the Association of Serb-majority Municipalities, Kurti said that such "one-ethnic" association cannot exist. "It is necessary to integrate all citizens, regardless of ethnicity," he added.
Read more:
Kosovo Prime Minister Refuses Association of Serbian-Only Municipalities