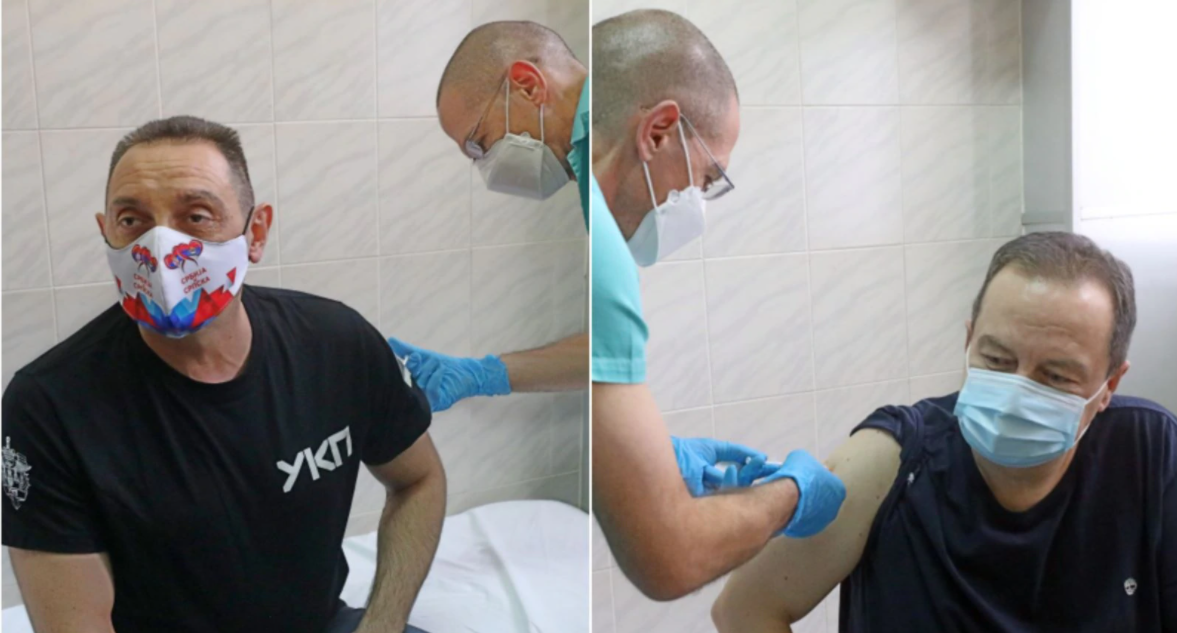 Serbian Speaker of Parliament Ivica Dacic and Minister of Interior Aleksandar Vulin have received the Russian Sputnik V vaccine against COVID-19 in Belgrade on Wednesday, TASS reported.
"The issue of vaccination always gets a political dimension […] It is necessary to make sure that the use of a certain vaccine does not turn into political pressure," Dacic told the media.
Vulin said he took the Russian vaccine because he trusts doctors.
Serbia's authorities authorized the use of the Russian vaccine on December 31. The country has received 2,400 doses, and more are expected by January.