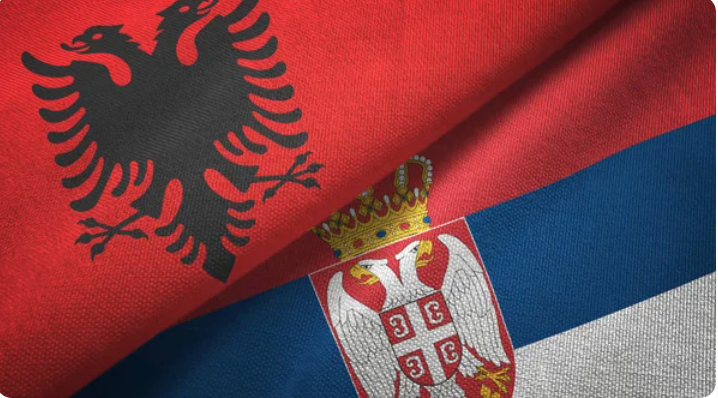 Only a few days remain before the deadline for the electronic registration of population in Serbia (October 1st to and October 31, 2022). The deadline is expected to mark a sad end for those Albanians whose residential addresses have been made "passive", as they are eventually excluded from the process of registration, thus losing civil rights guaranteed by the Constitution of Serbia.
The Helsinki Committee, who describes the passivisation of Albanians as "administrative ethnic cleansing", has received a number of complaints from Serbia's citizens of Albanian ethnicity regarding the ongoing registration process, as they are unable to register because the "registration system" does not accept them.
Individuals excluded from registration by the system are all of Albanian ethnic background. They live either in the country or abroad, but their residential addresses in Serbia have been made passive and most of them do not have any identification documents.
Haki Hajminovic has been living as an immigrant in Switzerland for several years, and since three weeks he has returned to his village Tupallë in Medvegja to register himself and his family as Serbian citizens.
Like many other "passivized" Albanians, Haki was rejected registration for thr same reason.
Faced with the denial of his fundamental right to registration, Haki got frustrated while speaking with the government official in charge of the process, and was subsequently reported to the police for allegedly threatening her.
Haki Hajminovic is now at risk of being criminally liable after having essentially asked to be registered.
Muharrem Salihu, the head of Albanian Forum for Economic Development in Serbia (AFEDS) says that "passivized Albanians in Serbia are deeply indignant with their representatives, who promised they would be able to register and have their home addresses back, but they are denied this basic right, as the next step to cover up the crime of passivization, which was also intended to cover up the crime of forced deportation after the war in Kosovo."
The Helsinki Committee, on the other hand, calls for an institutional solution to be found as quickly as possible.
However, the Law on the Registration of Population, Families and Housing in 2022, passed one year earlier, does not include passivized citizens. It foresees the registration of houses but paradoxically does not include the registration of their owners who have so far been Serbian citizens.
Serbia's Albanian minority has been subjected to systematic ethnic cleansing for centuries, but after the Kosovo War and particularly in the last few years the Serbian government has opted for the so-called "passivization" of their addresses.
Thousands of Serbian Albanians live in Kosovo without any identification document, while thousands more have emigrated. 
Muharrem Salihu says the Serbian authorities' campaign is olanned and on the spot.
"The real situation now in Medvegja and in other Albanian-majority municipalities is dramatic. Albanians will eventually not be able to register, and we do not have the exact number of Albanians living here. This registration is a tool to erase the Albanian population from these lands once and for all."