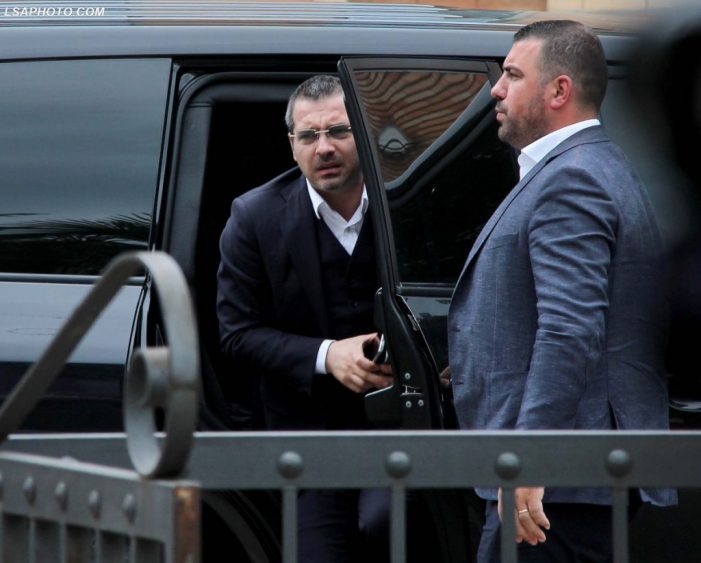 During an interrogation at the Prosecution of Serious Crimes, Alban Aliaj, former driver of former Minister of Interior Affairs Saimir Tahiri confirmed that Tahiri had met his cousins, the Habilaj brothers, in Greece.
According to Aliaj's testimony, Tahiri had met Artan Habilaj in August 2014 in Greece during a holiday with his wife. Habilaj had arrived in Greece two days earlier with the Audi with numberplate AA003GB, formerly owned by Tahiri and sold to the Habilaj brothers. After the meeting, Tahiri and Aliaj returned with his Audi to Albania.
Aliaj's declaration appear to contradict the vehement denials of Tahiri that the Habilajs had used his car or that he had any substantial meetings or relations with them. On October 19, 2017, he stated in an interview in Opinion:
I don't know them at all and have never had a meal with them. I have never had close relationships.

My mistake was that for the sake of convenience I didn't take my state car, but asked my uncle to give me his car for the holidays.

I traveled again with that car 2 or 3 times. [Artan Habilaj] has never traveled in my car.

During family gatherings we may have been at the same place, but I haven't had close relationships and even less allowed myself to be involved in crime.
Artan Habilaj and Florion Habilaj continue to be at large, whereas their brother, Moisi, was arrested in Catania, Italy in October.
The Serious Crimes Prosecution interrogated Aliaj, because according to the TIMS system, he and Artan Habilaj entered Greece at the same moment, first with a state car and a second time with the Audi AA003GB.